When asked how a small business can avoid getting sued, attorney Mitzi Martin of Franklin says: "You'd have to write a book, not a blog!"
There are a million and one different legal issues a small business could face ranging from breach-of-contract actions to environmental compliance issues to labor and employment challenges. Who has the time (or paper) to write (or read) a book covering all that? So we settled on a more specific topic for the purposes of this blog: The top 5 mistakes small business owners make giving rise to employee legal claims.
Martin and Joe Pettygrove are partners in the Indianapolis office of Faegre Baker Daniels, a multi-national law firm with roots in central Indiana dating back to 1863. They regularly counsel business owners on the full range of labor and employment laws (not to mention "practical human resources" issues tied up with the legal issues) and understand that starting or maintaining a new business is a time consuming adventure.
Recognizing that you can't possibly educate yourself on every legal consideration, here are mistakes that they observe – particularly from smaller business owners – and some tips for you to steer clear of them:
Misclassifying Your Employees As "Exempt".
Think simply paying someone a "salary" or having them supervise "two people" makes them exempt from overtime? Think it's just common sense that your secretary falls under the "administrative" exemption? Think again. Though popular misconceptions abound, there are very specific legal tests that must be met before classifying and paying employees as exempt. The vast majority of employees don't meet those tests, and the penalties (2x the unpaid amount) for unpaid overtime can add up quickly. Take a careful, individualized look; don't assume!
For much more information, click here for the fact sheets from the U.S. Department of Labor's Wage and Hour Division.
Diving Into Conversations About Employee Medical Conditions, Relying On Your Gut, Heart, "Common Sense".
When it comes to work restrictions, illnesses, related time off, and the like, the old adage, "No good deed goes unpunished," repeatedly rings true. Granting "accommodations" without a carefully thought out plan (and good documentation) leads to inconsistencies, miscommunications, and a variety of legal claims. Similarly, denying employees' requests for assistance – even when you know in your heart that they're ridiculous – can create liability if you don't do the proper homework or botch the delivery of your response. Learn the legal definitions of terms like "reasonable," "accommodate," and "undue burden" before you even think about saying or writing them – they may not mean what you think!
The U.S. Equal Employment Opportunity Commission has published enforcement guidelines on their website. Click here to view it.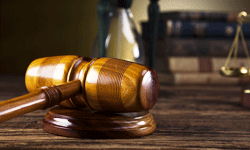 Check Out These Online Resources at the Johnson County Public Library
AtoZdatabases
Find a job, business, person or create mailing lists & sales leads. AtoZdatabases is an essential tool for your marketing campaign, helping you reach new movers and homeowners, as well as consumers by location, income, home value and interest.
Access
Business Source Complete
Contains full text from the world's top business journals and is particularly strong in both management and marketing. Provided by INSPIRE.
Access
EBSCO Management Collection
Provides access to news and articles on topics in business, banking, law, finance, management, advertising, human resources and more. Provided by INSPIRE.
Access
International Directory of Company Histories
Provides histories of companies that are a leading influence in a particular industry or geographic location.
Access
Regional Business News
Provides comprehensive full text for regional U.S. business publications covering business, politics, and economics. Provided by INSPIRE.
Access
Small Business Reference Center
This database offers exclusive full text for many top consumer small business reference books, as well as the necessary tools and instructions to address a wide-range of small business topics. In addition, it provides business videos, a help and advice section, and information on how to create business plans. Provided by INSPIRE.
Access
Value Line
This is your gateway to a powerful investment resource. Value Line provides access to a vault of investment research, approximately 3,500 stocks, data, expert analysis, and unbiased commentary with a time-tested and performance-proven Ranking System. It includes the The Value Line Investment Survey®— Small & Mid-Cap. Please be aware that there is a limit of four (4) simultaneous users.
Access
Failing To Rigorously Monitor And Enforce The Right Rules For Clocking In And Out For Meal And Rest Breaks.
Do your workers eat their lunch at/near their work stations? Do they come in before start time and then hang out rather than work? Do employees and supervisors know that an interrupted lunch break must be treated as a paid lunch break? Do your supervisors know that rest breaks of 20 or fewer minutes and lunch breaks of fewer than 30 minutes must be paid? Make sure everyone is trained to prevent even "well-intentioned" working off the clock. The "wages of sin" are high for failure to pay properly. The U.S. Department of Labor's fact sheet on timekeeping and the relevant federal laws regarding rest and meal breaks are worth reviewing.
Recordkeeping Requirements under the Fair Labor Standards Act (FLSA)
On Call and Off Duty Guidelines
Treating Workers As "Independent Contractors" Simply Because You Pay Them "Via 1099" Or Have Them Sign A "Contractor Agreement".
Simply paying a worker "with a 1099" does not make them an independent contractor. Nor does having them sign the most densely-drafted acknowledgment that they are an independent contractor. But doing these things can and often does expose businesses to significant misclassification liability. True independent contractor status is quite difficult to prove for most government agencies and courts, and the tax and other consequences of mistaken classification can be significant. Thoroughly consider all the alternative types of employment arrangements, and – if you must go with contractor status – structure the work and the relationship the right way.
Ignoring Workplace Comments And Behavior That Is Sexually/Racially/Ethnically Tinged.
Many employers – particularly those who pride themselves on a "family-like" work environment – are too quick to chalk up inappropriate conduct as "just having fun," "simple teasing," or "horseplay." In reality, they are turning a blind eye to situations that result in hostile work environment claims. Have a comprehensive and robust policy governing workplace behavior, train employees on the policy, and enforce it. "Just having fun" isn't fun at all when you're explaining it to a judge or jury (and it brings down productivity to boot).
Are you breaking out in a cold sweat yet? No worries. These situations are what lawyers like Mitzi and Joe are for!
Remember, "Talk is cheap" until you must talk to a lawyer after you're in trouble. So, consult your lawyer before you get into hot water to steer clear of legal pitfalls and save your organization money, time, and emotional distress. An ounce of prevention can be worth a pound of cure. Talk with qualified labor and employment counsel if you think you have any of the above situations brewing, or you want to make sure you have the knowledge and processes in place to prevent them.
Monica Harvey is a Community Relations Specialist with the Johnson County Public Library.
Bright Ideas for Business is an information sharing program of the following community partners:
Johnson County Development Corporation

Visit the Bright Ideas for Business section on PageAfterPage.org.