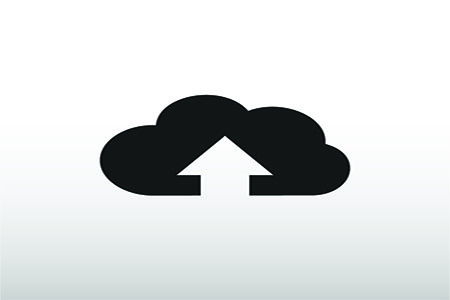 I have a confession to make. I'm terrible about backing things up. It's one of those things I intend to get better at, but honestly, who wants to spend their free time copying files from one place to another? With so many options these days, it's easier to put a comprehensive backup plan on the "to-do" list and leave it there.
But there are just too many opportunities for things to go wrong – human error, natural disaster or malicious software like ransomware could put years of photos, tax documents and other important data at risk. So I've made a new year's resolution to get a backup plan together and make it happen. We looked at some of these services in my post on Photo Management, but this time I want my entire computer safely backed up. Based on my research, here are the three ways to go:
Cloud Storage
Using a cloud storage service is like adding an extra drive to your computer that you can access from pretty much any internet-connected device.
PROS: Accessibility and flexibility. Plus, most cloud storage services offer a free plan with limited storage, so if you don't have too much to back up, you can get it done at little or no cost.
CONS: Once your data is in the cloud, it's theoretically possible for the bad guys to get a hold of it. Keep that in mind if you're uploading sensitive personal information, like medical or financial records.
Read More: This roundup from ZDNet was published at the beginning of 2016, but should give you a good idea of what services are out there.
Backup Services
An online backup service does just what you think it does – uploads the entire contents of your computer to a backup server, so you can safely restore all your data in the event your computer or hard drive is lost, damaged or destroyed.
PROS: Set it and forget it. Most backup services are designed to upload your data when you're not using your computer, so you don't have to worry about remembering to upload files to backup storage.
CONS: Although it is usually possible to retrieve individual files from your backup service, it's not usually as fast and flexible as a cloud storage service like Dropbox or Google Drive.
Read More: This roundup from The Sweet Setup compares Backblaze and CrashPlan, two of the more popular backup services.
External Hard Drives
If you're really not comfortable uploading your data to a computer you don't control, there's nothing wrong with buying a honking big hard drive and doing your own manual backups.
PROS: Hard drives are cheaper than ever and you only have to pay for them once (cloud storage and backup services usually charge by the month or year.) And there's nothing more secure than a drive you keep unconnected from the internet and other computers when you're not using it.
CONS: This is the most labor-intensive solution, since you have to do all the backing-up by hand. And if you're worried about natural disaster like a flood or fire damaging your computer, your hard drive is probably at risk too, unless you keep it off-site.
Read More: This roundup from The Wirecutter reviews the best options currently available for external hard drives.
---

Davin is the Virtual Branch Manager at JCPL. He may own more electronic gadgets than he cares to admit, but he's an old school librarian at heart. Davin believes technology should make life easier, not more complicated. Connecting patrons with the tools that can help them get more done, learn more and have more fun is his passion.
Join the conversation at davin@jcplin.org.
Sign Up to Receive 'Now You Know'