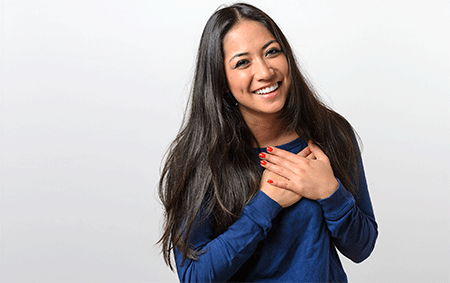 University of California Davis psychology professor Robert Emmons, has studied gratitude and compassion for many years. His research has found that grateful people -- those who treat gratitude as a regular practice rather than a temporary state of mind -- have an edge on the not-so-grateful when it comes to health. Overall, grateful people tend to make healthy living behaviors, such as regular exercise, a healthy diet and regular physical examinations a priority in their daily lives.
The health benefits of a grateful mindset are many. Physically, those who practice gratitude have stronger immune systems, are less bothered by aches and pains, have lower blood pressure, sleep longer and wake more refreshed.
The mental benefits include higher levels of positive emotions, being more alert, alive and awake and experiencing more joy, pleasure, optimism and happiness. Being grateful helps us to celebrate the present and block the negative emotions that can destroy our enjoyment of life. Grateful people also tend to have a higher sense of self-worth because they become aware of the network of relationships that are looking out for them and supporting them.
Socially, grateful people also benefit because they tend to be more outgoing, and are more helpful, generous, compassionate, and forgiving. They also experience less loneliness and feel less isolated.
What exactly does it mean to be grateful? The dictionary definition is "feeling or showing thanks" and being "appreciative of benefits received." Emmons believes that gratitude has two components:
Gratitude encourages us to identify and acknowledge that there is some amount of goodness in the world and our lives.

Gratitude involves humbly recognizing the source of the goodness, whether that is other people or a higher power.

So, how do you cultivate an attitude of gratitude? Dr. Emmons provides these suggestions:
Maintain a gratitude journal – Setting aside time every day to make note of the good things in your life can help you remember what you are thankful for in times of stress or loss, and give you a more optimistic outlook.

Be mindful of what you have - Create a list of positives in your life and review them regularly to prevent the tendency to take them for granted. It is also helpful to remember the hard times you once experienced and how far you have come.

Reframe situations as positive – How you perceive a situation can color your response. The next time you find yourself complaining about life's hassles, see if you can mentally "flip the switch" to see the positives. It's like the old adage to "look for the silver lining."

Change your self-talk – Make sure your inner dialog is positive and not self-deprecating. Rather than stew about a situation, try reflecting on things for which you are grateful.

Express appreciation – Sharing words of gratitude and affirmation can not only brighten the day of the one who receives it, but it will lift your spirits as well. Next time you are in a store or restaurant, share a smile and a genuine compliment with a clerk or waitress. Give an emotional boost to a co-worker by showing appreciation for their assistance with a project or work well done. Put legs on your gratitude by finding ways to pay it forward.

Thanksgiving may be coming next week, but make it your aim to celebrate gratefulness all year round!
Read more from Dr. Emmons about gratitude in his book "Thanks! How the New Science of Gratitude Can Make You Happier," available at JCPL. Or find videos, articles and more resources at the University of California, Berkeley's Greater Good Science Center.
---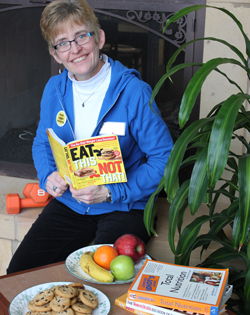 Linda is the White River Branch Manager and leader of our staff wellness team. Staying healthy and keeping fit are keen interests of Linda. Her goal is to enable others to live a healthy lifestyle through good nutrition, physical fitness and a positive outlook, although (shhhhh) she does confess a weakness for potato chips and Cheetos! Join the conversation at linda@jcplin.org.
Sign Up to Receive 'Now You Know'