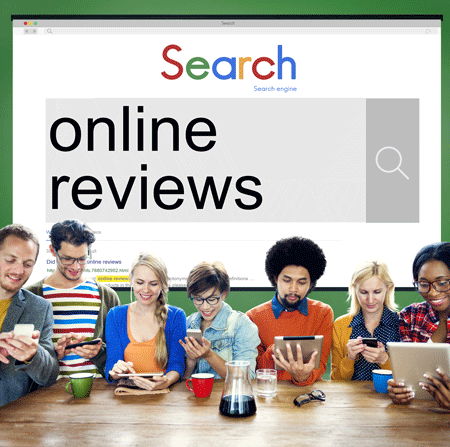 These days there are more gadgets, devices and other products to buy than ever. Online shopping can lead the savvy consumer to great deals, but a bargain on a piece of junk is no bargain at all. There are countless websites and publications to help you navigate the world of internet commerce, but where to begin? Here's what to look for in a reliable online product review.
Thorough and patient
How much time did the reviewer spend with the product being reviewed? A review of the new-model iPhone published the day after it comes out doesn't take long-term usage into consideration. A good review should spend dozens (or hundreds) of hours testing a product in a variety of everyday situations. Most of us want our products to last as long as possible, so reviews should take that into consideration.
More than one option
It's rare that one product is exactly right for everyone. A vacuum cleaner that's perfect for a studio apartment wouldn't cut the mustard in a 4-bedroom house. We all have different budgets and expectations. Look for a product review that offers a variety of recommendations, and clearly explains which picks are appropriate for which users.
Videos can show and tell
Video reviews can be helpful, especially if you can't go to a store and check out the product for yourself. A good video review can give you a realistic impression of what a product looks like outside a fancy advertising photo shoot.
Where to find great reviews
Here are a few recommendations for great product reviews.
"Consumer Reports" is 80 years old and still going strong. The site offers regularly updated reviews of everything from laptop computers to washing machines. You can search and browse the last 30 years worth of issues online courtesy of JCPL and the Indiana State Library, or stop at any JCPL branch to check out a print copy of any recent issue.
The Wirecutter / The Sweet Home
The Wirecutter offers exhaustive reviews of computers and mobile devices, as well as other personal technology like headphones, printers and cameras. Their sister site, The Sweet Home, reviews home products including sheets, lawn care equipment and cleaning supplies.
Specialty Magazines
Depending on the type of product you're looking for, specialty magazines often include in-depth reviews from experts and professionals. JCPL's Zinio service offers easy online access to magazines like "Bicycling," "Guitar Player" and "Popular Photography," all of which regularly feature new product reviews for the dedicated hobbyist.
---

Davin is the Virtual Branch Manager at JCPL. He may own more electronic gadgets than he cares to admit, but he's an old school librarian at heart. Davin believes technology should make life easier, not more complicated. Connecting patrons with the tools that can help them get more done, learn more and have more fun is his passion.
Join the conversation at davin@jcplin.org.
Sign Up to Receive 'Now You Know'