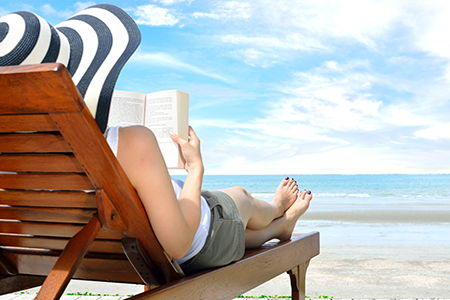 What's a vacation without a tote full of books? And summer is the perfect time to pack that tote full of "beach reads." This genre, a euphemism for lighter literary fare, is essentially, books that will entertain you, but that won't distract you from the breathtaking scenery surrounding you (i.e., the beach.) Even if you're not traveling anywhere exotic this summer, this selection of books will make you feel as if you too are laying on the beach soaking up some rays. A trip to the Franklin Aquatic Center, the Johnson County fair or one of the many gorgeous parks in this county can be a great substitute for the beach and they're all great places to bring a book or two. So lay back, relax and enjoy some light, breezy, beach reads.
"As You Wish: Inconceivable Tales from the Making of The Princess Bride" by Cary Elwes
Dread Pirate Roberts himself, Cary Elwes, writes (and narrates the audiobook version!) about the casting, filming and culture of the beloved cult classic. Filled with pictures, random facts and stories this memoir is utterly enjoyable!
"Truly Madly Guilty" by Liane Moriarty
In the same vein as her previous novel, "Big Little Lies," this fast-paced novel will have readers screaming "What Happened!" the entire time. Characters try to go about their lives after a "disastrous" event occurred, but the suspense is built up and keeps the readers trying to puzzle together what in the world went down at a barbecue.
"Pirate Hunters: Treasure, Obsession, and the Search for a Legendary Pirate Ship" by Robert Kurson
Underwater archaeology and treasure hunting combine and reads like an adventure novel. Two acclaimed divers and treasure hunters spend years trying to track the sunken "Golden Fleece" pirate ship using old hunches, historical references and modern technology.
"Storm Front" by Jim Butcher
The first in the acclaimed Dresden Files series. This is Harry Potter for adults set in Chicago. Harry Dresden is a wizard for hire and mainly does small odd jobs, find runaways, lost items, etc. But something is coming to Chicago and Harry may be the only one able to stop it. This book is funny, smart and unique. There is also a comic series and a TV showed based off this series.
"The Spectacular Now" by Tim Tharp
Instead of the usual girl meets perfect boy (i.e., knight in shining armor) this is the story of a boy who isn't perfect. Sutter is a funny likable guy and girls love him, but he's no good guy. When he meets a shy, quiet nerd, he thinks that she can be his charity case and he'll give her the skills and confidence that she so desperately needs. But of course that's not how it works out.
"The Cuckoo's Calling" by Robert Galbraith
The story opens with the "suicide" of world famous model, Lula Landry, and all the hype surrounding it. Three months later Lula's adopted brother hires a private detective to look deeper into the mysterious circumstances shrouding Lula's death. The detective realizes that something is very off. From the beloved writer of the Harry Potter series.
"Ready Player One" by Ernest Cline
This one mixes just about every 80s pop culture reference, video game, nerd trivia and Goonies-like adventure into an adventure that is impossible to put down. In the not too distant future everyone escapes by logging into the "oasis," a virtual reality world that lets people forget about their problems. This the story of Wades' quest, the friends he meets along the way, and the discovery that living in the virtual world may not and should not be a substitute for living in reality.
---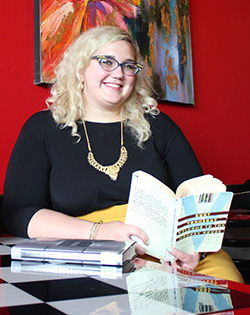 Erin is a librarian at the Clark Pleasant Branch. She's been a voracious reader since the age of three and is a bit of a book junkie. She is involved in five book clubs and publishes book reviews in SOUTH Magazine, Library Journal and online. Erin also co-leads JCPL's Stout Stories book discussion. Erin will read just about anything: young adult, fantasy, romance, microhistories, thrillers, you name it. She loves helping people find that perfect book.
Join the conversation at erin@jcplin.org.
Sign Up to Receive 'Now You Know'