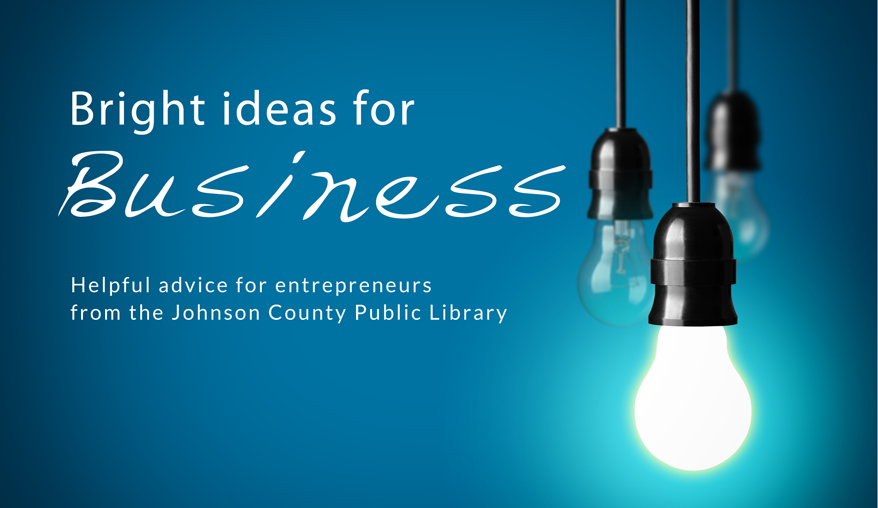 Welcome. If you are here, you probably own or manage a small business or are thinking about starting one. You undoubtedly have lots of questions about what to do and when to do it. The Johnson County Public Library can help.

We have partnered with the Johnson County Development Corporation, the Franklin Chamber of Commerce, the Greater Greenwood Chamber, Discover Downtown Franklin and the City of Franklin to provide you helpful hints on owning and managing an entrepreneurial project. Each partner has lots of resources - most of them free - to help you become successful.
We have put our Bright Ideas for Business blog posts into a convenient eBook. Keep it as a resource or share it with colleagues and friends.
This eBook was compiled by the Johnson County Public Library staff as another service to help you grow your business.
Click here or on the book cover on the right to download your free eBook.