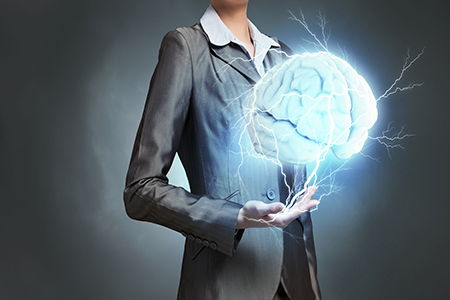 Lately it seems that my memory is not what it used to be. At times it takes a few extra seconds to remember someone's name or find the right word. I asked my family doctor about it and she said it's normal to forget simple things, such as what five things were on my grocery list or where I placed my car keys. However, if I ever forget what my groceries or car keys are for, then I should give her a call!
Fortunately, what I am experiencing can most likely be explained by the fact that I'm a bit north of 50 and my body and hormones are changing. My doctor said the best thing to do to combat this kind of memory loss is to learn something new. I found the same admonition in several resources about boosting brain health. They explained that when we learn something new, the hippocampus in our brain is stimulated. It then sends that information to other parts of the brain for permanent storage. This causes the nerve cells to grow, expanding our brain volume. It's important to realize that just repeating an activity we already know doesn't have the same effect. It needs to be a new activity.
Examples of good brain expanding activities include:
Taking up a new hobby

Learning to play a musical instrument

Studying a new language

This is where JCPL can be a big help. We are all about lifelong learning and have lots of ways for you to learn new things. Want to learn how to ballroom dance or do yoga? Want to learn how to bartend or build a robot? How about trying your hand at knitting or making your own soap? Or maybe you'd like to brush up on your computer skills or be a better supervisor at work? Well, you're in luck because we've got tons of books and DVDs, including downloadables, to teach you all these things and more! Search our catalogs or ask at any reference desk for items to help you learn a new skill.
We also have a rich collection of online resources to help you learn new skills.
Do you learn better by seeing a demo or participating in hands-on training? The library can also help by providing programs on how to learn all sorts of new skills. Such programs range from crafts to yoga to genealogy to cooking. Check out our program guide or our online calendar of events for the full range of possibilities.
Want to delve more deeply into the issue of brain health? Be sure to visit the Franklin Branch at 1 p.m. Wednesday, April 12, for Healthy Living for the Brain and Body: Tips from the Latest Research. There's also Keep Your Mind Sharp with Brain Games at the White River Branch Tuesday, April 18 at 6 p.m.
As for myself, I think my next new skill will be learning to play the ukulele! The library has several good books and CDs to help me and there's even a two hour course on Lynda.com that I plan to watch. So, look out brain cells, you've got a workout coming!
Until next time, keep learning!
---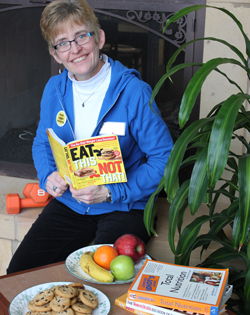 Linda is the White River Branch Manager and leader of our staff wellness team. Staying healthy and keeping fit are keen interests of Linda. Her goal is to enable others to live a healthy lifestyle through good nutrition, physical fitness and a positive outlook, although (shhhhh) she does confess a weakness for potato chips and Cheetos! Join the conversation at linda@jcplin.org.
Sign Up to Receive 'Now You Know'