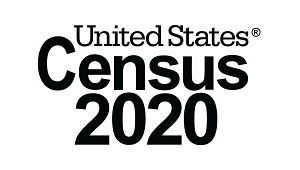 Make sure you're counted! An accurate snapshot means that communities across the nation receive the funding, services and business support they deserve and need. And your responses are confidential. To learn how the United States Census Bureau protects your information, visit 2020census.gov.
The Census Bureau continues to adapt its operations as necessitated by COVID-19. Under the current plan:

• Residents can respond to the 2020 Census until October 15.
• All in-person census-taking and field activities are being adjusted, and some activities are beginning to resume in certain areas.
• The largest field operation, door-to-door follow-up with households that haven't responded yet (known as Non-Response Follow-Up), will begin August 11.
All originally scheduled mailings, including mailing a paper questionnaire to households that haven't responded yet, have now been delivered. Residents can respond online, by phone, or by mail by October 15.

For the first time, in 2020 the U.S. Census Bureau will accept responses online. The process will be quick and secure. You can respond to the census in less time than it takes to finish your morning coffee. You'll still be able to respond by mail. To learn more about what to expect, visit 2020census.gov.

Submit the Census Form Online

The Johnson County Public Library provides free wireless internet in our parking lots and computer use by appointment.
Why should I complete my Census form?

The Census happens only once every 10 years and it's important that every Hoosier household complete the Census form.
Everyone counts. Federal funding for programs benefiting Hoosiers and their communities is based on Census results.
All Census responses are private and are not shared with anyone – including other government agencies. How does the Census benefit me and my neighbors?
Census data is used to apportion congressional seats.
Census data is used to draw districts for the Indiana General Assembly.
Census data drives funding for and delivery of many federal programs, up to $1,200 per person.
What is the Census process?
The U.S. Constitution requires a count of all people living in the United States every 10 years. The United States Census Bureau is charged with counting the population.
The Census count does not differentiate between citizens and non-citizens; ALL people living in the U.S. are counted.
The Census Bureau uses address lists (updated this year) to send a Census form to each residence in the country.
Residences include homes, apartments, residential facilities, dorms, shelters, and non-traditional housing structures.
April 1, 2020 is Census Day.
Forms will arrive in the U.S. mail in mid- to late-March 2020.
Census forms are available in multiple languages.
Census responses should reflect all people living in a residence as of April 1, 2020.
Responses should also reflect those people who live in the residence most of the year.
Are Census responses confidential?
Data you provide to the U.S. Census Bureau through the 2020 Census Form is private.
Data is not shared with federal, state, or local government agencies.
Data is not shared with law enforcement.
Names and addresses collected as a part of the Census are used to verify that each resident is counted only once.