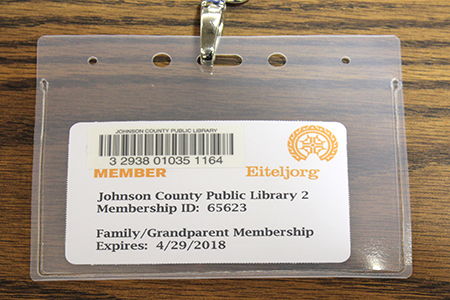 Visit the Eiteljorg Museum of American Indians and Western Art on us! All four JCPL Branches have museum passes that check out for one week to a valid library card and allow four people admission to the museum. Once you are there, you can discover art by famous Western American artists like Frederic Remington and Georgia O'Keefe. You can also experience Native American arts from early times to present day. The gorgeous wood and stone building is based on the Pueblo Style, and has access to the canal and an outdoor sculpture garden.
The Native American collection includes not only South Western art, but also works by Native people across the nation. Tribes local to Indiana have their own area, and on Saturday afternoons there is often Teresa Webb, Potawatomi storyteller and musicians, performing on the second floor. See not only aesthetic pieces, but everyday items such as pottery, baskets, clothes, weapons and jewelry.
The Contemporary collection includes mixed media pieces, many of which comment on modern Native life. It also includes photography and there are well-known works by Ansel Adams and others.
For children, there are several hands on areas like the Stagecoach and the Wigwam. There are clothes to try on, all sorts of things to touch and play with including a totem pole to see and one you can make and raise yourself. The Museum Library has books to read, DVDs to watch and Discovery Boxes with more items to touch and play with. You can also check out Garden Cards to identify plants in the sculpture gardens.
When you're hungry, the café has a full menu, or you can just grab a brownie. Of course you can take your food outside on nice days and people watch on the canal. On Wednesday evenings and Thursday lunchtimes there are free summer concerts.
This summer's special exhibit is "Dogs: Faithful and True." It celebrates our partnerships with our pets in artwork, photographs, artifacts and interactive exhibits. There are special canine events, too, so check the museum's website for the schedule.
I hope that you enjoy the library's Museum Pass program, and check often as new passes are added.
---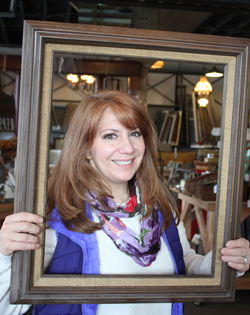 Amy is a librarian at the White River Branch. At heart, she is an adventuress who loves to try and learn new things with family and friends…even if she ends up an epic failure. Having fun while doing good for others makes for the best adventures. So look for Amy shopping at thrift stores, running for a cause or eating and drinking at fundraisers!
Join the conversation at amy@jcplin.org
Sign Up to Receive 'Now You Know'