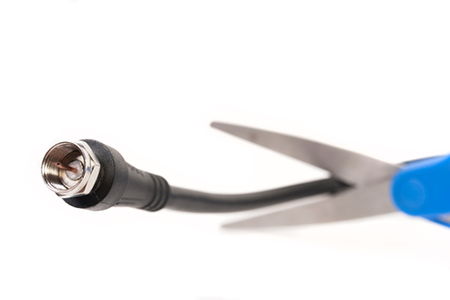 The first thing I splurged on when I got a full-time job was cable TV. I couldn't wait to bask in 100+ channels of pure entertainment. But about five years ago, I canceled my cable service and I've never looked back. It's easier than ever to "cut the cord" and still enjoy new, popular TV.
You probably already know about services like Netflix, Hulu and Amazon Prime Video. All three offer stand-alone on-demand video with a rotating selection of new and classic movies and television you can select and watch at your convenience. All three have also moved aggressively into developing their own original content lately – meaning if you want new episodes of "Stranger Things," you have to shell out for Netflix, or if you're addicted to "Transparent," Amazon Prime is a must.
The new generation of internet TV services attempt to combine the best of cable – live TV and a wide channel selection – with the conveniences we've come to expect from online video providers, including the ability to watch on both televisions and mobile devices, and a selection of on-demand content.
Sling was one of the first to offer this new model. Much like cable, you can subscribe to a variety of channel packages, but at a much lower cost. Plans start at $20 a month for about 30 channels, and top out at $40/month for almost 50. There are add-on packages for those who want more specialty channels in areas like sports, comedy and Spanish-language programming.
Sony was next to jump into the fray with PlayStation Vue (which, confusingly, does not require a PlayStation to watch.) While not as inexpensive as Sling (the basic package starts around $40), Vue offers over 100 channels with add-ons, and offers a full-featured DVR, letting you choose shows to record and watch later.
DirecTV Now is the latest competitor – their feature set is comparable to Sling and Vue, but they offer a slightly broader content selection than the other two. Google has recently announced their YouTube TV service, which boasts an unlimited cloud-based DVR. Expect other companies like Apple and Dish to develop similar products in the not-too-distant future.
If you've been reluctant to let go of your cable subscription, any of these three options are worth a look. (Fortunately, they all offer one or two-week free trial periods.) Sports fans in particular should be pleased with the broad array of channel offerings that the on-demand services naturally can't compete with. You'll want to make sure you have a fast, reliable internet connection, and a smart TV or set-top box like Roku or Apple TV.
Read a detailed comparison of Sling, PlayStation Vue and DirecTV Now at Tom's Guide
Check out and watch movies and TV free with your library card with Hoopla
---

Davin is the Virtual Branch Manager at JCPL. He may own more electronic gadgets than he cares to admit, but he's an old school librarian at heart. Davin believes technology should make life easier, not more complicated. Connecting patrons with the tools that can help them get more done, learn more and have more fun is his passion.
Join the conversation at davin@jcplin.org.
Sign Up to Receive 'Now You Know'