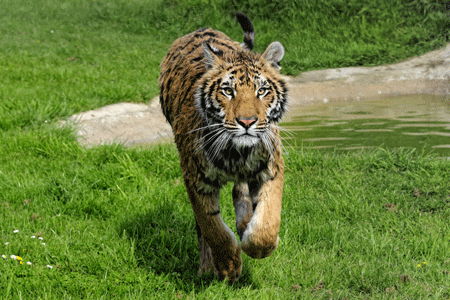 Did you know that there are lots of places in Indiana to meet and greet animals? Our Indianapolis Zoo and all of the County and State Fairs are wonderful ways to interact with animals, but Indiana offers great day trips to centers and farms.
To see big cats up close and personal, the Exotic Feline Rescue Center provides an informative tour of their wooded premises. Visitors meet big cats that have been removed from private ownership and are now living the good life in Indiana. If you're lucky, you'll get to hear a roar or two!
Black Pine Animal Sanctuary is about three hours north of Greenwood in Albion, Indiana. They are a refuge for exotic animals that have been rescued from captivity. They are a nonprofit and licensed as a Professional Animal Retirement Center. Big cats, bears, monkeys and more are spending their "retirements" here in peace.
Our state is home to two different wolf habitats. Wolf Park in Battleground, Indiana showcases wolves, many of them born in the park, in a natural setting. Tours take you through the grounds where, besides the wolf packs, you can see other animals such as fox and bison. Wolf Creek Habitat provides a sanctuary for captive owned wolves. Many of their animals are tame enough to interact with, so you can pet them.
For a bigger animal interaction, Wilstem Ranch in Paoli has elephants that spend their summers there. Three retired lady circus elephants let visitors pet them as their handlers answer all sorts of questions about elephant life. You can even give the girls their baths. Wilstem has other animals to see and pet and horses to ride. I can't tell you how odd it is to ride your trail horse over a hill and see three elephants eating tree leaves in front of you!
There are many farms that open their doors to visitors for parts of the year, but Fair Oaks Farms is open year-round. They are a group of 10 family farms that offer tours, play grounds, farm-to-table restaurants, actual animal births and interactions with baby farm animals. It's almost an amusement park, but don't be fooled, the food raised at Fair Oaks feeds people all over the country, and their innovative pig poo recycled energy is cutting edge.
Closer to home is Tyner Pond Farm, which offers tours where you can see cows, pigs and chickens and learn about your food, firsthand.
To enjoy farm-to-table eating along with your dairy farm tour close to home, Traders Point Creamery is a delicious way to learn about dairy cows. From 5-6 p.m., get up close and personal with the cows during the milking.
Local wildlife that can no longer live in the wild receive wonderful care at Utopia Wildlife Rehabilitators. They are open the first Saturday of the month and offer programs where visitors can meet and greet their animal ambassadors. Learn how they care for injured animals and release them back to their wild homes.
The Indiana Audubon Society operates a bird sanctuary that is open with walking trails to bird watch and see many species of birds and native plants.
Animal lovers can fill every weekend of the year visiting creatures around the state. Where will you go next?
For additional reading, check out these books at your library.
Compact Guide to Indiana Birds
Saving the Big Cats: The Exotic Feline Rescue Center
Real Stories of Big Cat Rescues: Tales from the Feline Rescue Center
Healers of the Wild: Rehabilitating Injured and Orphaned Wildlife
Country Roads of Indiana: Drives, Day Trips, and Weekend Excursions
---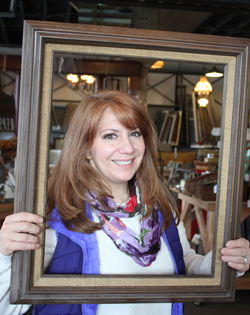 Amy is a librarian at the White River Branch. At heart, she is an adventuress who loves to try and learn new things with family and friends…even if she ends up an epic failure. Having fun while doing good for others makes for the best adventures. So look for Amy shopping at thrift stores, running for a cause or eating and drinking at fundraisers!
Join the conversation at amy@jcplin.org
Sign Up to Receive 'Now You Know'