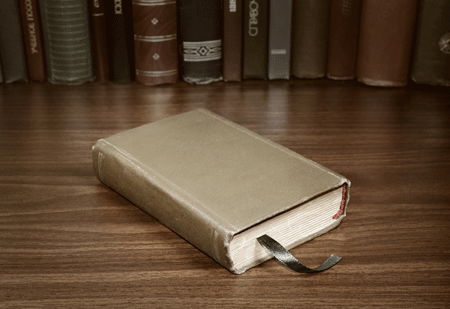 Children are starting back to school earlier and earlier, but for older generations, September will always mean "Back to School."
Every class had someone that loved the vast majority of required reading titles. Many of these titles were loved by most: "The Great Gatsby," "To Kill a Mockingbird," "Slaughterhouse Five" - the list goes on. But there were certainly exceptions. To this day, when someone mentions "The Scarlet Letter," "The Crucible" or "Wuthering Heights," many former schoolchildren still shudder.
In rereading many of the typical required books, one can almost invariably learn something new, recapturing an old feeling or simply enjoy a book one hadn't been ready for. Readers might find a project such as this both satisfying and eye opening. Perhaps books you loved as an adolescent will disappoint you as an adult. Books you felt blasé about in high school might enthrall you now, and books you loved in high school might become even more impactful with another read. Let's highlight a few that really stand the test of time.
"To Kill a Mockingbird" by Harper Lee. Though this is a standard on many high school reading lists, it's easy to see where the average high school student may not be prepared to truly appreciate this timeless novel. Every word of this book is so relevant, so beautifully constructed, and so heartbreakingly true. What an incredibly important piece of work. Everyone should be required to read it not only in high school, but also in adulthood. Many adults will rank this as one of the best books they've read. Read it now- it's just as important as it was in 1960.
"The Catcher in the Rye" by J.D. Salinger. It's easy to see how the typical high school student might truly grasp where young Holden Caulfield is coming from, absorbing every rumination that Holden's teen angst has to offer. Salinger's classic novel transports the reader to a cheap diner in New York City, drinking coffee and listening to Holden's problems. For many, it is a favorite high school requirement and remains so - until perhaps one reads the book as an adult. Many adult readers find Holden to be an unreasonable, under supervised child who needed discipline and a therapist. It's incredible what a few years and some life experience can do.
"The Color Purple" by Alice Walker. This novel has the capacity to tear a reader's heart to shreds. The beauty, tragedy, love, ugliness and truth of this book are devastating. Alice Walker weaves a story unlike any ever written. She provides so much insight into so many cultures and subcultures, a richer, more eye-opening book is hard to summon. This is another work that strikes a reader as timely now as it was when it was published.

These are just a few of the titles from the "required reading" files that come to mind. This September, revisit some old favorites, and feel free to share your own opinions.
Happy reading!
---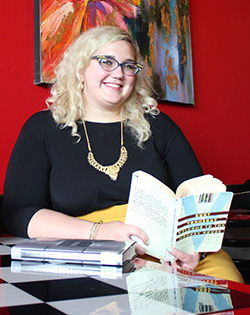 Erin is a librarian at the Clark Pleasant Branch. She's been a voracious reader since the age of three and is a bit of a book junkie. She is involved in five book clubs and publishes book reviews in SOUTH Magazine, Library Journal and online. Erin also co-leads JCPL's Stout Stories book discussion. Erin will read just about anything: young adult, fantasy, romance, microhistories, thrillers, you name it. She loves helping people find that perfect book.
Join the conversation at erin@jcplin.org.
Sign Up to Receive 'Now You Know'