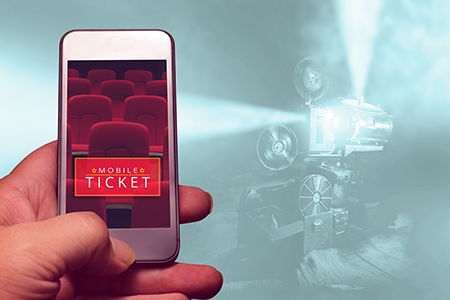 So many of the hot new movies coming to the big screen this year started off as books. What better way to get properly excited (and work on your new year's reading resolutions) than by reading the novel, first?! I've gathered a selection of the top book-to-movies coming out this year. Ask your librarian to help you get these selections in whatever formats you prefer: print, e-book or audio!
50 Shades Freed by E. L. James (Feb. 9)
In the final book in the Fifty Shades trilogy, Christian and Ana navigate their most dangerous, treacherous relationship yet: marriage. Starring: Jamie Dornan and Dakota Johnson
Annihilation by Jeff Vandermeer (Feb. 23)
In this thriller, a biologist sets out on an expedition to a mysterious area to find out what killed her husband there. Starring: Natalie Portman, Gina Rodriguez, Oscar Isaac
Every Day by David Levithan (Feb. 23)
Sixteen-year-old Rhiannon has fallen in love — with a spirit that goes by the name "A" and which inhabits a different body every single day. Starring: Angourie Rice, Maria Bello and, and Justice Smith
The War With Grandpa by Robert Kimmel Smith (Feb. 23)
A young boy has to give up his room for his grandpa's use, so he devises a series of pranks to drive him out. Starring: Robert De Niro, Uma Thurman and Christopher Walken
Red Sparrow by Jason Matthews (March 2)
Russian prima ballerina Dominika turns spy after her ballet career ends. Starring: Jennifer Lawrence, Joel Edgerton and Charlotte Rampling
A Wrinkle in Time by Madeleine L'Engle (March 9)
Fourteen-year-old Meg Murry's father goes missing after working on a government project, setting off Meg's fantastical journey through space and time. Starring: Reese Witherspoon, Mindy Kaling and, and Oprah Winfrey
Simon vs. the Homo Sapiens Agenda by Becky Albertelli (March 16)
High school junior Simon hasn't come out yet, but he's forced to do so when a classmate finds out. Starring: Katherine Langford, Nick Robinson
Ready Player One by Ernest Cline (March 30)
Teenager Wade Watts gets sucked into a virtual universe in a dystopian future society in 2044. Starring: Tye Sheridan, Olivia Cooke and Simon Pegg
Where'd You Go, Bernadette by Maria Semple (May 11)
After her mom, Bernadette, disappears, 15-year-old Bee dives into emails, documents and secret correspondence to find her. Starring: Cate Blanchett, Kristen Wiig, Billy Crudup and Judy Greer
Crazy Rich Asians by Kevin Kwan (Aug. 17)
New York-based Nick brings his girlfriend, Rachel, home for a wedding in Singapore, where she discovers he's vastly wealthy — and that she may not fit into that world. Starring: Constance Wu and Ken Jeong
Three Seconds by Anders Roslund and Borge Hellström (Aug. 17)
A convict works undercover for the FBI infiltrating the mob's drug trade in New York Starring: Rosamund Pike, Clive Owen, Ana de Armas and Joel Kinnaman
The Little Stranger by Sarah Waters (Aug. 31)
In this ominous haunted house tale, a doctor visits a patient at Hundreds Hall, a place where the way of life is dying — but something wicked also lurks. Starring: Domhnall Gleeson, Ruth Wilson and Will Poulter
The Darkest Minds by Alexandra Bracken (Sept. 14)
The government tries to intern and suppress young people with special abilities, including 16-year-old Ruby. Starring: Amandla Stenberg and Mandy Moore
First Man: The Life of Neil A. Armstrong by James R. Hansen (Oct. 12)
The life of astronaut Neil Armstrong, the first man to walk on the moon. Starring: Ryan Gosling
The Girl in the Spider's Web by David Lagercrantz (Oct. 19)
Lisbeth Salander investigates an organization called the Spider Society. Starring: Claire Foy
Mortal Engines by Philip Reeve (Dec. 14)
In a post-apocalyptic world, London has now become a giant machine that has to eat other cities to survive. Starring: Hugo Weaving, Jihae and Robert Sheehan
---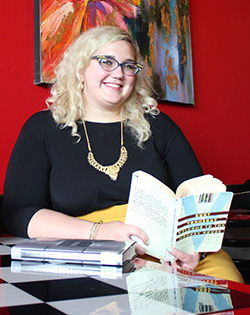 Erin is a librarian at the Clark Pleasant Branch. She's been a voracious reader since the age of three and is a bit of a book junkie. She is involved in five book clubs and publishes book reviews in SOUTH Magazine, Library Journal and online. Erin also co-leads JCPL's Stout Stories book discussion. Erin will read just about anything: young adult, fantasy, romance, microhistories, thrillers, you name it. She loves helping people find that perfect book.