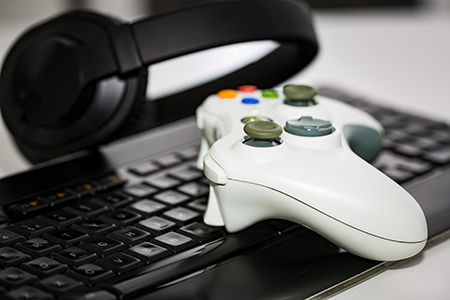 Our state has earned a reputation as being a great place for conventions—especially Pop Culture events! There are lots of upcoming Cons that are fun for all ages. It's a great time just to walk around and look at the booths selling items and gawk at the many people in costumes. Most will pose for photos, too.
Other events are more participatory. Gaming conventions allow attendees to play board games and video games, and test out brand-new ones! Lots of independent creators set up at conventions to demonstrate their games and get funding. Some of these are so creative and fun to play, and you get to be the first one to discover these gems.
Who's Yer Con is a FREE event for anyone who enjoys playing tabletop games. Last year over 2000 folks attended, checked out and played games from the on-site game library, watched the costume contest, played oversized board games and even made jewelry and other crafts at the workshops. If you have never been to any sort of gaming con before, why not try one out for free?
Celebrate all things super at Indianapolis Comic Con. This huge event is FREE for kids 12 and under! Meet celebrities like Cary Elwes, Nichelle Nichols, Sean Astin and Eleven from "Stranger Things," Millie Bobby Brown. Authors and artists are available to sign their work. These people also present talks about their lives, their careers and how they got started. There are games to play, cosplayers galore and tons of vendor booths with things to see, try and buy if you have saved up your pennies.
Meet the original nerds, Robert Carradine and Curtis Armstrong, at PopCon! Celebrities, YouTubers, artists and authors are on the guest list, and there is something for everyone at this convention. The schedule is still being finalized, but there are lots of panels and workshops for all ages. Kids 10 and under are FREE. This one is great for kids (and adults) who are gamers, because there are lots of playable video games and the developers are there to talk about how games are created.
Happy 50th GenCon! Over 200,000 attended last year and this year should break more records as this gaming convention celebrates its nifty 50. This event centers on games of all kinds, but there is also the "SPA" program that for non-games that offers active workshops and crafting. They even offer tours of Indianapolis for visitors. This event obviously gets crowded, but the organizers recognize this and provide ample space. Non-gamers can enjoy the huge vendor hall (although there are tons of games here, too) and the many cosplayers. There is also an art exhibit, author hall and a fancy dress dance.
If you don't want to make your way to Indianapolis, head south to Bloomington for Indiana Toy and Comic Expo. This event features all the panels, special guests and exhibits you can expect from a con without the big city traffic and parking hassles. Or visit the White River Branch on May 6 for Free Comic Book Day. Show off your cosplay skills by dressing in costume for activities, crafts and receive a free comic book!
In the fall, Horrorhound brings in zombies, zombie hunters, monsters and more. All things gory and scary are celebrated at this convention. If you love "The Walking Dead," there are usually a few cast members at this event. There are film showings and a vendor hall, too.
Many of these events have a charitable component. There are blood drives, charity auctions and Gen Con sponsors a local charity every year. This year they chose Child Advocates Inc. and last year they raised over $40,000 for The Pourhouse for the Homeless.