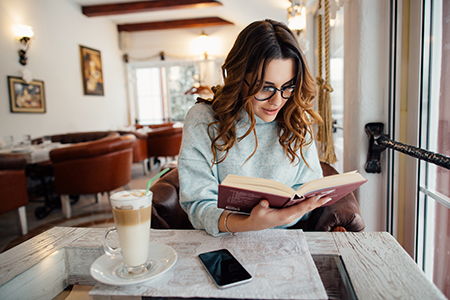 Have a holly jolly murder; it's the best time of the year… to read Cozy Christmas Murder Mysteries that is! Sick of all the over-joyful, permanently happy people? How about all those Whos in Whoville? Never fear, I've got the perfect reading list for you! Nothing like a little mistletoe and mayhem to get you through the holidays.
Cozy Mysteries will introduce readers to unforgettable characters who must juggle Christmas preparations while tracking down bad guys, solving murders and trying not to get into too many holiday hijinks. Still not convinced? These mysteries are perfect for readers who don't like violence, gore, profanity or adult situations but still like mystery solving. They are good, clean, fun and usually feature strong independent women who may have some pets and unique hobbies. (They even have a Cozy Mystery series for those into pickling or hat making.) Besides, there's nothing like some holiday-themed Cozy Mysteries to make you appreciate how good you have it this Christmas.
Don't worry you'll still have time for Hallmark's Countdown to Christmas, but why not shake it up with holiday themed chaos? These books will lighten the mood, make you laugh, make you puzzle over the murderer and more importantly, get you into the holiday spirit.
Candy Cane Murder by Joanne Fluke
Christmas Carol Murder by Leslie Meier
Elvis and the Blue Christmas Corpse by Peggy Webb
The Fat Man: A Tale of North Pole Noir by Ken Harmon
Hark! The Herald Angel Screamed by Mignon F. Ballard
He Sees You When You're Sleeping by Carol Higgins Clark
Ho-Ho-Homicide by Kaitlyn Dunnett
Mistletoe and Murder by Carola Dunn
Nutty as a Fruitcake by Mary Daheim
Rest Ye Murdered Gentlemen by Vicki Delany
Santa Clawed by Rita Mae Brown
Six Geese A-Slaying by Donna Andrews
Sugarplum Dead by Carolyn G. Hart