How to Book a Meeting Room
Follow these directions to use our self-service room reservation system. You will need your Johnson County Public Library card number.
Please note: All reservation requests must be approved by the branch manager. For more information, policies and procedures, visit our Meeting Room page.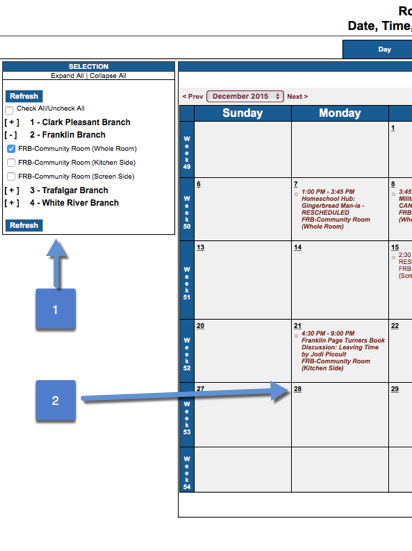 1. Choose the Branch and Room you want to reserve. Check the box next to the appropriate room and click Refresh.
2. Choose the day you want to reserve the room. Click directly on the number of the appropriate day on the calendar.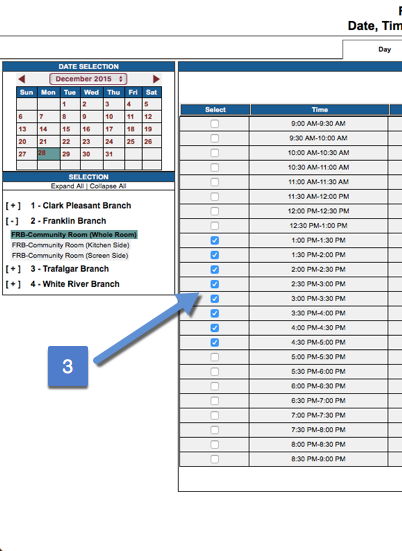 3. Click the checkbox next to the start and end time of your reservation. The checkboxes inbetween the start and end time will automatically fill in. Make sure your reservation time includes the time you will need for setup and cleanup. Click Continue.
4. Fill out the Room Reservation Form. Fields marked with a (*) are required. Please include as much information as possible about the purpose of your reservation. When you have filled out the form completely, click Verify Request.
5. Double check your request. Verify the information you submitted is correct, then click Submit Request. A branch manager will process your request as soon as possible. Make sure you provide accurate contact information in case there are any follow-up questions about your reservation.