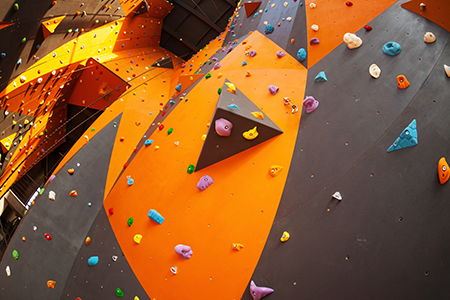 The weather is finally turning, and it's time to have some indoor adventures! Luckily, there are lots of ways to stay active and warm and dry around town. Local Community Centers like The Gathering Place and the Community Life Center offer day passes so you can use their gyms, courts and game rooms, as do Parks and Rec Centers. The Franklin Cultural Arts & Recreation Center even has a climbing wall! The Greenwood Community Center is currently being remodeled, but some classes are still available.
Jump and even zip line at Skyzone or Zip City. You don't need to have kids to enjoy the trampoline park! Jumping is amazing exercise and a lot of fun! Skyzone offers workout classes, too. Jumping around would make a fun and different date night, or a family adventure.
Indoor climbing walls provide a safe but thrilling opportunity to test your strength and your bravery. Evo Rock is a gorgeous facility to try out climbing. Climb Time and Hoosier Heights also offer walls to scale for all ages.
Don't forget about roller skating and bowling. Don't be embarrassed about failing—it's all part of the fun! Most rinks and alleys offer tons of discounts and coupons on their websites. Check out Franklin Skate Club or Wheels of Wonder for an inexpensive way to get some retro fun on. Bowling bargains can be found at Southern Bowl and Hi Way Lanes.
If you want a little bit of everything, the Incrediplex is for you. Indoor sports fields, bowling, laser tag, bouncing, batting tunnels and a rock wall are there for you to play. Rascal's Fun Zone has indoor go karting, bowling and often offers specials and coupons.
Go all-out with tactical laser tag. ETA4U offers a large, indoor military setting for laser tag or for paintless paintball. They have eye-safe lasers and the paintless balls have less impact than their messy counterparts, so it's safe for ages eight and up.
A newer inside adventure to try is an Escape Room. Breakout Games gives you a chance to piece together clues and solve puzzles while you attempt to break out of a room within a certain time limit. There are different themed adventures, and you can go as a group, or get groups with other players. Escape Room, Escape the Room, Escape INDY and The Key at Plainfield Recreation Center have even more mystery solving entertainment.
Stay warm and have fun!
---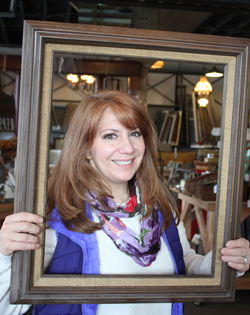 Amy is a librarian at the White River Branch. At heart, she is an adventuress who loves to try and learn new things with family and friends…even if she ends up an epic failure. Having fun while doing good for others makes for the best adventures. So look for Amy shopping at thrift stores, running for a cause or eating and drinking at fundraisers!
Join the conversation at amy@jcplin.org
Sign Up to Receive 'Now You Know'