The Johnson County Public Library Foundation was created in 2016 in order to fund innovative enhancements to the library's programs and services.
Support the Foundation
The JCPL Foundation is a registered 501(c)3 nonprofit organization. Your tax-deductible donation helps grow the library for the next generation of readers & learners.

Why Should I Donate To the Foundation?
If you'd like to contact the Foundation, email jcplfoundation@jcplin.org

Who we are
The Foundation's volunteer board solicits donations from members of the Johnson County community who want to help their library do more of what they do best - connecting people, resources and experiences.
"There is a freedom in knowledge that allows us to get more acquainted with new and changing ideas. Join us at the library and find a comfortable place to meet with others through books, music, movies, and the ever-expanding technology of the 21st century." - Diane Black, JCPL Foundation Board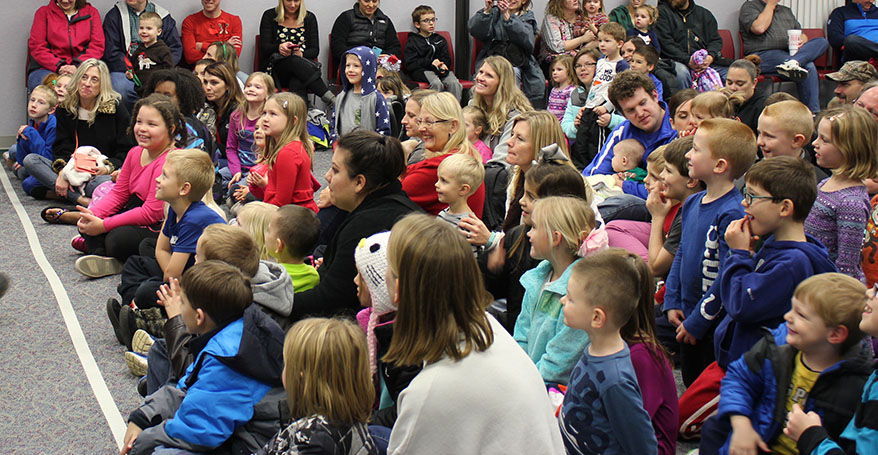 How we help
The Library Foundation is committed to expanding JCPL's Summer Learning Program - a yearly all-ages program that encourages families to read, create and discover together all summer long. The Summer Learning Program supports the development of early literacy skills, prevents learning loss in school-age children, and brings readers of all ages together with fun activities and great prizes.
Thousands of Johnson County residents participate in the Summer Learning Program every year, and you can help us reach even more with a donation to the Library Foundation. Your donation will help us build a fun and enriching experience for our family of readers.
"JCPL's Summer Learning Program helps kids stay engaged with the learning process all summer long, and encourages families to read, create and discover together. Our staff and patrons love the innovative programs, fun activities and great prizes." - Sarah Taylor, JCPL Programming Manager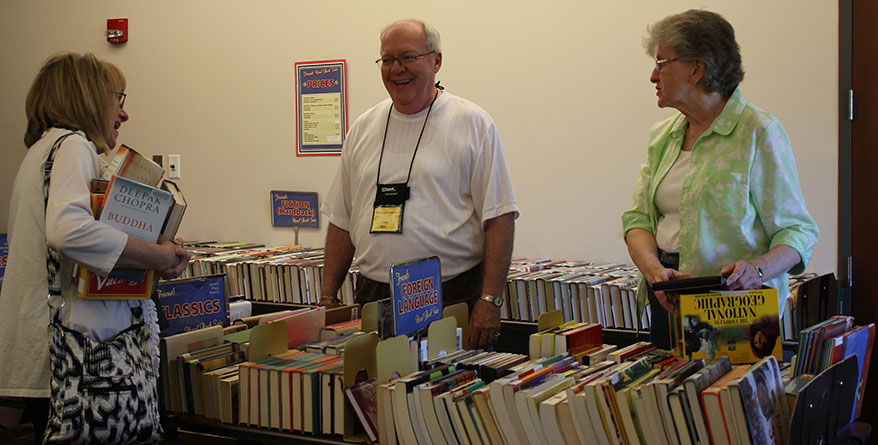 Friends of the Library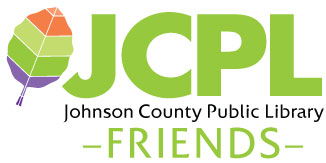 The Friends of the Library is an association of the JCPL Foundation.

Choose the Friends as your supporting charity and you'll be giving while you shop!





You can Become a Friend with a financial gift, or by donating your time to Friends events like our quarterly Used Book Sales, the proceeds of which help fund library programming.

Used Book Sale Calendar - Every branch hosts at least one Used Book Sale each year. Check the calendar to get the latest info, or pick up a Program Guide for details.
Friends Board of Directors - The Board of Directors leads the Friends of the Library and helps set priorities and fundraising goals.
Friends of the Library Board Meetings - All Friends members are invited to attend these bi-monthly meetings at the Library Services Center.