JCPL: The Next Chapter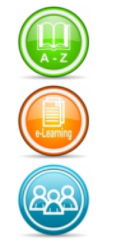 The Johnson County Public Library board has adopted the library system's next five-year strategic plan.
The plan process included 14 months of public input, national research and focus group discussions. The board approved the plan on January 21, 2014 after hearing from the library's Core Leadership Team and reviewing details of the plan.
We encourage you to review this plan, and get involved in the development of new programs and services.
Closing reflections about the library's next chapter
December 17, 2013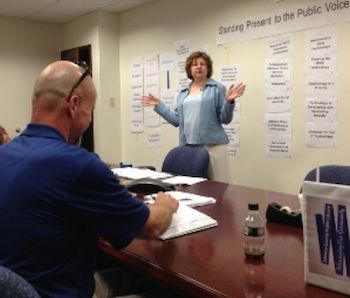 With excitement and pride, we present the Johnson County Public Library Strategic Plan for 2014-2018. As we, the Core Team, invested time over the past 14 months developing this plan, it was refreshing to witness the community enthusiasm and support for the Library.
Starting with four public forums in 2012, we have been listening and analyzing input from our leaders across the county as well as from residents in communities served by the Johnson County Public Library.
Guided by the Library Board's eight priorities, we have studied our county's demographics. We have examined library trends at the local, state, and national levels and reviewed the Indiana state mandates and standards for libraries.
At the heart of our discovery was the wealth of knowledge gleaned from the one-on-one interviews that library staff conducted with nearly 200 stakeholders in education, business, government, cultural and social service organizations. Several of them, not originally familiar with the many services offered by JCPL, are now open to partnerships with the library as we go forward.
Based on the public input and our research, we have formed 10 strategic directions supported by 36 initiatives formatted as projects with measureable outcomes. These projects were detailed by staff in Feasibility Study Teams and then critiqued by the full staff and by community focus groups. This plan is the culmination of what we learned as we have listened to the voice of the public and the wisdom of library professionals
Throughout the process, we, the Core Team, have shared our discoveries and the resulting work with the JCPL Library Board in a series of special board sessions and via the Library's designated strategic planning website. Board members, staff and the public have followed the entire process though this invaluable digital tool.
We believe that this plan is in the best interests of the public and that the proposed initiatives can be accomplished within the fiscal realities of JCPL.
A 2013 study by the Pew Internet & American Life Project found that 91 percent of Americans age 16 and older feel that public libraries are important to their communities. Throughout the planning process, we have witnessed this same enthusiasm and look forward to continually enhancing the library's role in the public life of Johnson County.
Respectfully submitted by the JCPL Strategic Planning Core Team
READ MORE