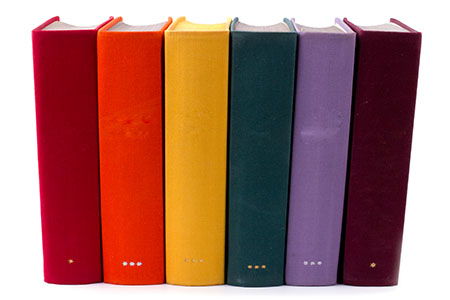 We've all heard the phrase "never judge a book by its cover" but sometimes it is absolutely necessary and justifiable to judge a book by its wrappings. I know I can't be the only one guilty of reading a book solely because the cover was too gorgeous to pass up. Many times I've found myself reading a book that I never would have picked up had I not been captivated by what I saw on the outside. Don't get me wrong, I've been deceived by beautiful covers hiding worthless garbage inside, but more often than not, I've found something awesome nestled between the alluring dust jacket. Here's a list of a few of the books I've read that are beautiful inside and out. Some may not be conventionally pretty, but they were eye popping enough to dazzle me into reading them. I'd love to hear your thoughts, whether you think some of the covers I've chosen are downright droll or you'd like to share some beautiful covers that have caught your eye. Send me an email at erin@jcplin.org.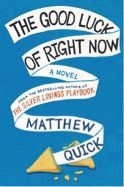 "The Good Luck of Right Now" by Matthew Quick

Bartholomew Neil begins writing to celebrity Richard Gere after his mom dies as a way of coping with her loss. What starts as a personal journey soon includes an eccentric cast of characters road tripping to Canada to discover more about each other and themselves.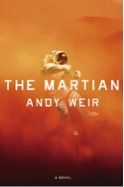 "The Martian" by Andy Weir

Astronaut Mark Watney is mistakenly left on Mars after a mission goes wrong and his crew thinks he's died. Mark has to use all his skills and resolve to stay alive on this desolate planet. All he has is a small temporary base, two rovers and enough food to last 300 days. It's witty, informative and smart.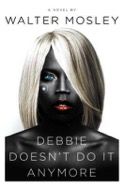 "Debbie Doesn't Do It Anymore" by Walter Mosley
Debbie Dare is a legend in the porn biz. But when Deb comes home to find her husband is dead, she decides to quit the porn industry. She wants to move on with her life but doesn't know how, especially since her husband spent every penny they had and she now has loan sharks chasing her all over town.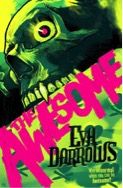 "The Awesome" by Eva Darrows

Maggie is a 17 year old monster hunter apprenticing under her mother, performing exorcisms, chasing werewolves and kicking supernatural butt. She wants to get promoted but something precious is holding her back. Immature, crude, ridiculous, funny and darkly comedic - great for teens and adults.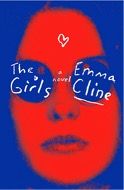 "The Girls" by Emma Cline

A fascinating read that transports the reader back to 1969. Very reminiscent of the Manson murders this book shows how one young girl's naivety and thirst for adventure leads to her becoming involved in a cult. The summer when she was 14 shaped her into the women she became.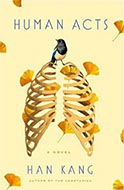 "Human Acts" by Han Kang

Short stories are interconnected by a single event, the Gwangju Uprising in 1980 Korea, and the young boy who, Dong Ho, who was brutally murdered during it. Told from the perspectives of an editor, a mother, a fellow victim and others; this heartbreaking story based on true events will keep readers entranced. Kang's lyrical pose, brutal imagery and insight on human emotions make this a hit!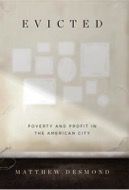 "Evicted" by Matthew Desmond
Utterly engrossing, this groundbreaking look at poverty and the fight to find housing in America's cities will forever change how people view homelessness and the oft told saying, "Just work harder." Harvard sociologist Matthew Desmond spent years living in the slum of Milwaukee to understand how deep the problem went and to experience firsthand how the nation's poorest are living.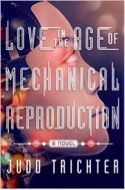 "Love in the Age Mechanical Reproduction" by Judd Trichter

Eliot has fallen in love with a bot (a robot), a punishable crime. All he can think of is kicking his drug habit and stealing her away to a cult like island community that doesn't frown on bot/heartbeat relationships. The only problem is, his bot lover, Iris, has gone missing. He fortifies himself with the drip, a powerful drug, and discovers that Iris has been dismantled and it's up to him to track down all of her parts and hope that when he reassembles her, she'll be the same bot that he loves.Content goes right here.