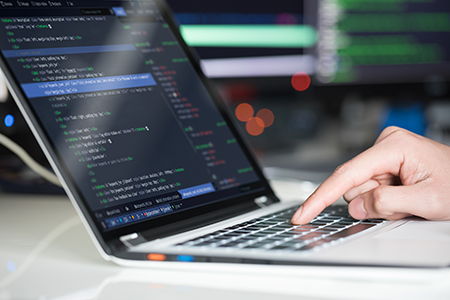 Most of us have enough trouble with getting Microsoft Word and TurboTax to do what we want; the idea of getting under the hood and actually writing a computer program has all the appeal of visiting the factory where they make fast food chicken nuggets.

There's nothing wrong with sticking to the basics when it comes to computers. But there are a few reasons you may want to spend a little time learning the basics of programming fundamentals. Most professional software engineers study their area of interest for years in college and graduate school, but you can still learn some fun and useful skills in your spare time.
Knowledge is Power
If you rely on a car to get you around town, having a little knowledge about what goes on under the hood can save you time and money when something goes wrong. And since we rely on the internet to perform a lot of the errands we used to drive to, it may behoove you to have a little understanding of how the web works these days (hint: your average webpage these days is basically a bunch of little computer programs running simultaneously.)
Learning is Easier Than Ever
You don't need punch cards, expensive workstations or fancy compilers to write a working computer program. Programming is more like Lego – fitting together existing, off-the-shelf components, many of which have been posted for free online by other experts – and putting them together so they play nice with each other.
All The Kids Are Doing
If you have children, grandchildren or other young people in your life, there's a very good chance they're learning some kind of programming in school. By familiarizing yourself with the basic concepts, you're less likely to be stuck if they ask for help with homework. Or even better, let them teach you!
Where to Learn
You don't need heavy, expensive textbooks to learn the basics of computer programming. It makes most sense to learn right where you're doing the work – on a computer. Here are a few options for learning that are completely free.
Lynda.com and Gale Courses (JCPL card required) – You can take advantage of the library's free e-learning resources with these self-paced online courses.
Codecademy – After you set up a free account at Codecademy, you can take all of their interactive programming courses right inside your web browser.
Hour of Code – This program started out as a grassroots outreach effort for Computer Science Education Week, and now hosts many interactive learning activities.
---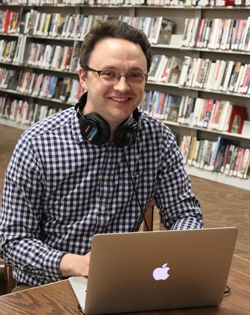 Davin is the Virtual Branch Manager at JCPL. He may own more electronic gadgets than he cares to admit, but he's an old school librarian at heart. Davin believes technology should make life easier, not more complicated. Connecting patrons with the tools that can help them get more done, learn more and have more fun is his passion.
Join the conversation at davin@jcplin.org