When heading out for a morning client meeting, I jokingly tell my wife: "I am going to my southern branch office." She knows that means Benjamin's Coffeehouse in historic downtown Franklin.
Since starting a communications business in 2009, I have chosen to work from my home office – an arrangement that is convenient and more affordable.
Though internet technology allows us to easily communicate from our home office, meeting in person is still critical to the client relationship. Handshakes, body language and immediate feedback are important for context when discussing projects and objectives.
Jody Veldkamp, partner with Chilly Panda Media in Greenwood, does the same. He says his customers enjoy talking business away from the desk. "I find that coffee in the morning or afternoon is the best time (to meet clients). They are looking for a way to get out of the office."
Veldkamp says he notices a trend toward lunch meetings. "Getting kids off to school, going to early networking meetings, or needing a quick start on the day have killed off the breakfast meeting."
So, whether you are having pancakes at Flap Jack's in Greenwood or a light salad at Lou's Den in Franklin, here are some tips that might make a difference for a successful client lunch or coffee meeting: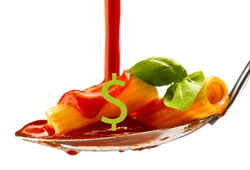 Workshop at Franklin Chamber on June 11
ISBDC and Franklin Chamber of Commerce are partnering to bring a valuable workshop to our members and the community, Launching Your Own Business, from 3 to 6 p.m. June 11 at the Franklin Chamber office, 120 East Jefferson Street.
This workshop is your first step towards small business ownership success. Every successful business is built on a solid foundation. This class will help you evaluate your business idea with that end in mind.
Register by June 8.
Let the client select the meeting place.
You want everyone to feel as comfortable as possible. A favorite restaurant or coffee shop will put him or her at more ease. If the client asks you to select the place, pick a familiar restaurant or coffee shop – especially if you plan to order a meal. Experimenting with a new restaurant and strange menu can go badly. You don't want to be known for creating a bad experience.
Do your homework before making the appointment.
Make certain you know your client's background before making an offer for lunch or dinner. Cultures, religions and tastes vary. For example, you don't want to make reservations at a wonderful steakhouse if your client is a vegetarian; and you certainly don't want to offer to meet at a bar if he or she has religious convictions about alcohol use.
Stay focused on the client, not your gadgets.
You need to be a good conversationalist, and an even better listener. If you constantly check your email on your cell phone – or, even worse, take a call – you are telling your client that he or she is not a priority. Keep the phone and laptop off the table and in your briefcase.
Make certain confidential discussion remains confidential.
If you are meeting for coffee or a meal, try to select a place where you can openly discuss matters. Starbucks may be too busy. If you are simply reviewing details, a coffee house might be appropriate. If you are talking about sensitive information, you might want to first meet at the client's private office and then go to lunch.
Don't jump headfirst into business matters.
If you are having a meal, wait until after you order to start chewing on the meat of the meeting. Use the opportunity to get to know your client better. Make small talk about their interests, family, etc. Wait until everyone is comfortable before engaging in the business at hand.
Arrive early to the restaurant.
You send a bad signal about commitment if you are late and the client has to wait at the table or outside. Also, by arriving early, you can tell the wait staff that you are handling the check. If possible, you might prepay the meal by providing your credit card ahead of time. This prevents any embarrassment if your credit card has an issue.
Let your client order first.
It can be awkward if you order a large steak and salad, and your client only wants an appetizer. Also, avoid ordering a "sloppy" meal such as ribs or shrimp soaked in sauce. Go with something simpler that won't disrupt the conversation.
Treat your server with respect.
You won't prove your fortitude by becoming a demanding customer to the waiter or waitress. If you show disrespect to the wait staff, your client will get the impression that you are difficult to work with on a project.
Less is more with alcohol. If your client prefers to meet for late afternoon cocktail, proceed with caution. First, you want to remember your business discussion the next day. Second, you want to have a clear head during negotiations. Finally, you don't want to create a dangerous situation driving home with a buzz.
Finally, remember what your mother taught you about eating at the dinner table. Your manners might make a difference in the outcome of the meeting. Sit up straight, don't blow on your food, keep your arms off the table and – finally – don't talk with your mouth full of food.
Bright Ideas for Business is an information sharing program of the following community partners:
Johnson County Development Corporation

Visit the Bright Ideas for Business section on PageAfterPage.org.