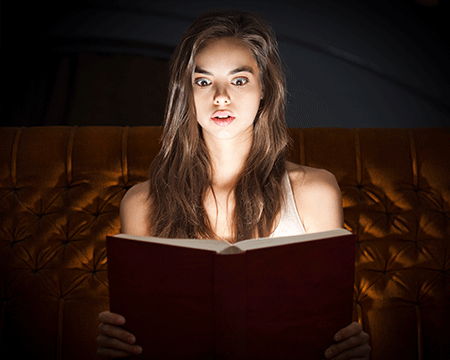 Fall is in full swing in October with cozy sweaters, campfires, pumpkin flavored everything and Halloween. From costumes to candy, to haunted houses and hayrides, there are plenty of ways to have a frightfully good time this season. But, don't forget the library has plenty of ways to provide a scare for free. Visit your local branch and select a book that will have you sleeping with your lights on!
There are classics everyone knows like Bram Stoker's "Dracula," Mary Shelley's "Frankenstein," Shirley Jackson's "The Haunting of Hill House," and the works of Edgar Allan Poe and Stephen King. These stories and authors have put fear in the hearts of readers for years. So, why not try some new morbid reads this Halloween?
For morbid reads from real life try these:
"Stiff: The Curious Lives of Human Cadavers" by Mary Roach explores, with humor, the many ways in which humans are disposed including burial, cremation and donating a body to science.
"Smoke Gets in Your Eyes: and Other Lessons from the Crematory" by Caitlin Doughty follows a 20-something woman during her first year working in a crematory learning more about the secretive world of caring for the dead in all its reverence and morbidity.
"The Devil in the White City: Murder, Magic and Madness at the Fair that Changed America" by Erik Larson follows the infamous serial killer H.H. Holmes through his many deceptions and grisly murders just blocks from the 1893 World's Fair in Chicago.

For frightening fictional reads try these:
"Slade House: a Novel" by David Mitchell in this supernaturally spooky read, a brother and sister invite visitors (people that won't be missed) over to their house every nine years. That is, until someone is missed, and people go looking for them.
"Bird Box: a Novel" by Josh Malerman is an odyssey that follows the journey of a single mother trying to find her way to safety in a world where glimpsing an unknown creature can make a person commit terrible acts of violence.
"Horrostör" by Grady Hendrix takes place in a furniture store where mysterious happenings occur every night and workers discover the next morning. In an effort to catch the culprit, three employees stay overnight to solve the mystery and encounter horrors that have no explanation.
---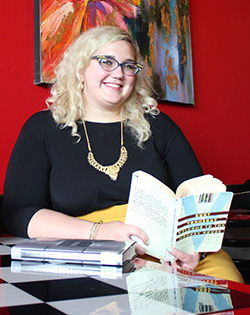 Erin is a librarian at the Clark Pleasant Branch. She's been a voracious reader since the age of three and is a bit of a book junkie. She is involved in five book clubs and publishes book reviews in SOUTH Magazine, Library Journal and online. Erin also co-leads JCPL's Stout Stories book discussion. Erin will read just about anything: young adult, fantasy, romance, microhistories, thrillers, you name it. She loves helping people find that perfect book.
Join the conversation at erin@jcplin.org.
Sign Up to Receive 'Now You Know'