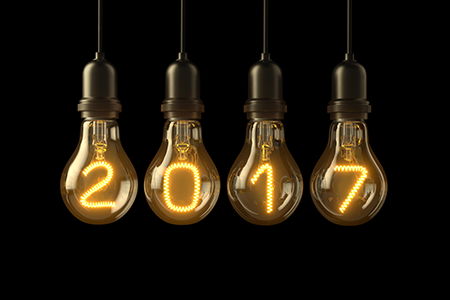 2016 is officially behind us and 2017 is a fresh slate. There are hundreds of dieting, fitness and self-help books on the market to help you achieve your new year's resolutions, but with so many to choose from, it can be a daunting task. Rather than slog through the same old material (eat better! clean out your closet! move more!), I've found some off the wall guides to help make 2017 the best year yet! They're not conventional - they're funny, ridiculous and over the top, and will help you realize that resolutions don't have to be daunting or serious, they can be fun and achievable. From a teenage popularity guide to a book of awesome, this list of books can put a smile on your face and get you thinking about ways that you can make 2017 your best year yet.
"Betty Cornell's Teen-Age Popularity Guide" by Betty Cornell
Available again for a whole new generation of readers, the original 1950s popularity guide was recently republished. Filled with fun tips and vintage wisdom, "Betty Cornell's Teen-Age Popularity Guide" offers advice and guidance for teens who want to be poised, self-confident and "shiny bright." Betty covers topics ranging from "Figure Problems," "Good Grooming" and "What to Wear Where" to hints on dating, hosting a great party and becoming "the most popular girl in your set!"
"The Book of Awesome: Snow Days, Bakery Air, Finding Money in Your Pocket, and Other Simple, Brilliant Things" by Neil Pasricha
With laugh-out-loud observations from award- winning comedy writer Neil Pasricha, "The Book of Awesome" is filled with smile-inducing moments on every page that make you feel like a kid looking at the world for the first time. This book reminds us of all the little things that we often overlook but that make us smile. With touching, warm and funny observations, each entry ends with the big booming feeling you'll get when you read through them: AWESOME!
"How to Toilet-Train Your Cat: 21 Days to a Litter-Free Home" by Paul Kunkel
A 21-day program for teaching your furry family members to use a toilet instead of a litter box. Need I say more?
"How to Stage a Play, Make a Fortune, Win a Tony, and Become a Theatrical Icon" by Charles Marowitz
This concise handbook follows the casting process to opening night, revealing the hidden or unspoken aspects of play and stage production. It also provides the nitty-gritty nuts-and-bolts requirements of just getting the show on the road. Reading this book will out you on the path to certain stardom.
"Paddle Your Own Canoe: One Man's Fundamentals for Delicious Living" by Nick Offerman
Growing a perfect moustache, grilling red meat, wooing a woman, carving a canoe—who better to deliver this advice than manly man Nick Offerman ("Parks and Recreation's" Ron Swanson)? The book also offers hard-bitten battle strategies in the arenas of manliness, love, style, religion, woodworking and outdoor recreation, among many other savory entrees.
"The Soul Searcher's Handbook: A Modern Girl's Guide to the New Age World" by Emma Mildon
From aromatherapy and numerology to healing crystals and meditation, this fun and sassy guide defines New Age practices for a new generation. With something for every type of spiritual seeker, "The Soul Searcher's Handbook" offers easy tips, tricks and how-to's for incorporating everything from dreamology and astrology to mysticism and alternative healing into your everyday life.
"You Are a Badass: How to Stop Doubting Your Greatness and Start Living an Awesome Life" by Jen Sincero
If you have any mental barriers that are holding you back from achieving your goals then this is the book for you! You have to be comfortable with some colorful language, and the idea of the Law of Attraction, but if you're open minded you will get a lot from this book. A witty and honest guide that offers some great ways to improve your life.
---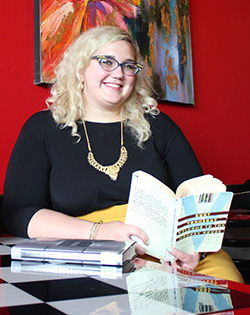 Erin is a librarian at the Clark Pleasant Branch. She's been a voracious reader since the age of three and is a bit of a book junkie. She is involved in five book clubs and publishes book reviews in SOUTH Magazine, Library Journal and online. Erin also co-leads JCPL's Stout Stories book discussion. Erin will read just about anything: young adult, fantasy, romance, microhistories, thrillers, you name it. She loves helping people find that perfect book.
Join the conversation at erin@jcplin.org.
Sign Up to Receive 'Now You Know'