Be a JCPL Pen Pal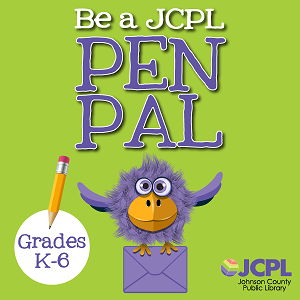 If you are looking for something to keep your kids busy and a way for them to record their thoughts and feelings, our librarians are ready to help with the Be a JCPL Pen Pal Program.
Kids in grades K-6 can write a letter and leave it in the library's book drop or drop it off at the desk. They can tell us about the books they have read, movies watched, e-learning, or anything they feel like sharing. A librarian will read the letter and write a letter back. Give us five days to write the reply and make sure they include their name so we know who our pen pal is.
If your child is too small to write, you can help them write a letter or they can draw a picture for us too!

If you have any questions, please contact Children's Services Librarian Chris Kolderup at ckolderup@jcplin.org.