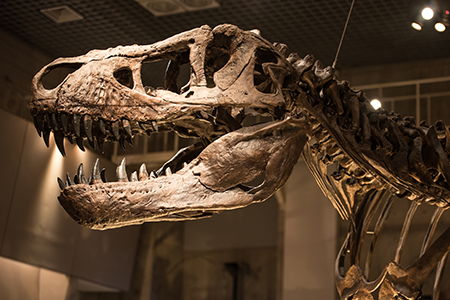 There's still time to join your friends and family in a game of Library Bingo this February. Complete a bingo to receive a prize. Complete the entire bingo card to receive an entry into a drawing for a family membership to an Indiana museum of your choice.
Explore museums like the Johnson County Museum of History. This local museum has lots of wonderful exhibits that tell stories about Johnson County through the ages. Did you know that you could check out passes to the Indiana State Museum at the library? These passes are good for free general admission for up to four people and are limited to first come, first serve.
Other museums included in the drawing are the Eiteljorg Museum of American Indians and Western Art, Indianapolis Children's Museum, Indianapolis Museum of Art, Indianapolis Zoo or kidscommons in Columbus.
Speaking of the Indianapolis Children's Museum, if you haven't visited lately, it may be time to get reacquainted. While you may know about the museum's Dinosphere, where you can see full size skeletons, dig up fossils and interact with exhibits, the Carousel, the Train and the glass Fireworks that fill the center of the building, you may not be aware of all the other things to do and see during your visit. There is an indoor Playscape for younger children, where they can burn off some energy climbing, digging and playing music. There's a community storytelling space, where you can listen to hear the history behind exhibited objects. There are live performances in the Power of Children exhibit. And you can play with (plush) pandas in Take Me There: China. The DowAgra ScienceWorks has been revamped (don't worry, the cave is still there) with even more to do, including a STEM Lab.
New exhibits include Beyond Spaceship Earth, which lets you experience the Space Station, and the Chocolate Slide and Chocolate Café. Grab a meal at the new food court with pizza, frozen yogurt and a coffee bar (adults might need caffeine!) Keep an eye out for new experiences about the Circus, Pop Culture and Dance. And the Sports Legend Experience is under construction. It will be an amazing addition to the community and will include playing fields and courts, tracks, pedal cars, a huge climbing tree and a 36 hole mini golf course.
There are some hidden gems at the museum, too. Our friends at the Indianapolis Public Library have a full service branch with a small collection, public computers and more. There is the Lilly Theater, where children can have a fun theater experience and then meet the cast after the performance. There are homeschool classes taught that meet academic standards. You can even have your birthday party in the museum's party room!
But, I think the most fun of all, are the After Dark and Museum by Moonlight nights. The whole place is adults only for the evening! Food, beverages, a silent dino disco and, you can actually see all the exhibits! You don't have to answer questions, read the signs out loud, take anyone to the potty or stand on the Carousel! You get to pick out your own ride, and then you can get your face painted! And if anyone gets separated from the group, they are on their own.
---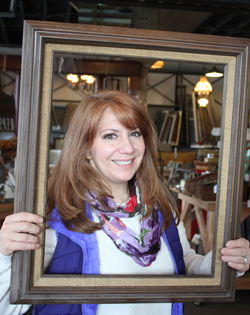 Amy is a librarian at the White River Branch. At heart, she is an adventuress who loves to try and learn new things with family and friends…even if she ends up an epic failure. Having fun while doing good for others makes for the best adventures. So look for Amy shopping at thrift stores, running for a cause or eating and drinking at fundraisers!
Join the conversation at amy@jcplin.org
Sign Up to Receive 'Now You Know'