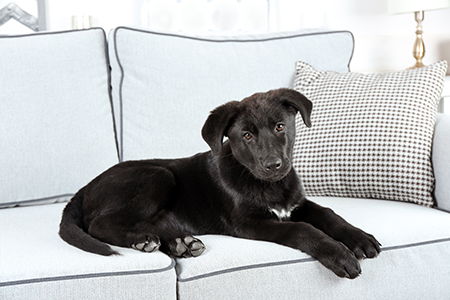 January can be a downer of a month. The holidays are behind us and the long winter months loom ahead. It can be easy to get a bit stir crazy and maybe a bit grouchy. Some call it the winter blues or cabin fever. Some remedies include exercising, eating healthy and planning fun social activities. But I have another remedy, and it has four furry paws.
Living in a household with two cats and a dog, I have no end of entertainment possibilities. Everything from excited dances upon my return home, to playful attacks on a paper bag, to the Tasmanian-devilish spurts of the 9 o'clock zoomies. Pets bring a world of welcome relief from the pressures and stress of the day. Sure, there's the occasional accident on the carpet or the glass that gets knocked over by a curious paw, but to me, it's all worth it. The enjoyment and pleasure I experience from my furry friends far outweighs any burden they might present. In fact, studies have shown that my very well-being benefits in many ways by lowering blood pressure, decreasing loneliness and making me laugh.
Don't have a pet? No worries! There are still ways to experience the stress relieving magic that only animals can bring. Many animal shelters and rescue groups are looking for volunteers to help foster or socialize their animals. Time spent with these special creatures will not only help them feel loved, but make you feel special too.
Have allergies that prevent you from being around cats or dogs? There are still ways you can benefit from our four-legged friends. You've no doubt heard about the many cute cat and dog videos on the internet. Those are fun to watch, but be forewarned: they can be addicting! Also, there are some great television shows on the Animal Planet channel that can brighten your day. And best of all, be sure to curl up with some of these books or videos from the Library to warm your heart and heal your soul.
Purrfect Reads
Dog-gone Good Stories
Pawsitively Delightful DVDs
There are so many books and DVDs at the library that I couldn't list them all. Be sure to check the online catalog or inquire at the reference desk to find more.
So, you see… Winter doesn't have to be all gloomy. Spend a little time with some furry friends and let the stress melt away. You'll be glad you did!
---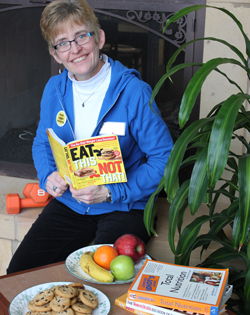 Linda is the White River Branch Manager and leader of our staff wellness team. Staying healthy and keeping fit are keen interests of Linda. Her goal is to enable others to live a healthy lifestyle through good nutrition, physical fitness and a positive outlook, although (shhhhh) she does confess a weakness for potato chips and Cheetos! Join the conversation at linda@jcplin.org.
Sign Up to Receive 'Now You Know'