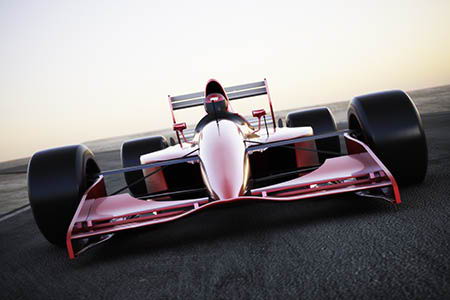 May brings one of the biggest sporting events in the world to Central Indiana, the Indianapolis 500. But, even if you don't follow racing, the month is full of fun for everyone.
The 500 Festival website lists all of the official May racing events including the Parade, Kickoff to May and Kids Day. If you don't have kids, Kids Day is so packed with fun, you might have to find a child to bring so that you can go! Booths are set up around Monument Circle and there are bounce houses, crafts, races and more. Festival Princesses, local celebrities and mascots, and Indycar drivers make appearances, too.
Did you know the Motor Speedway has its own museum? See the winning cars from as far back as 1911. Other race and passenger cars are on display, along with trophies, racing gear and more. You can check out a pass from your JCPL Branch to get half off your party's admission! Passes check out for a week and are available on a first come-first served basis.
And if you have never been to the Parade, you really need to go! Everything is so much bigger than you think: the balloons, the floats, the marching bands—all huge. It's exciting to be in the crowd at such a loud and colorful event.
A great place to see some of the Indy drivers is at the Carb Day Burger Bash. This free event is held at Pan Am Plaza and a portion of food sales and silent auction sales goes to Basic Needs, Simple Solutions charity. There are music performances from 5-11 p.m. Last year half of the 500 drivers were in attendance!
The Children's Museum gets in on the racing action, bringing back their popular Hot Wheels: Race to Win exhibit beginning May 13. Design a car, race your friends, see life sized Hot Wheels and view tons of collectable cars. This exhibit was here several years ago and my young son would not leave those cars, not even to see the Dinosphere!
If you are more into animals than machines, then the Indianapolis Zoo's "Zoopolis 500" is right up your alley. This annual tortoise race is May 24 at 10:30 a.m. Cheer on your favorite as they race s-l-o-w-l-y to the finish line. Will the hare show up this year?
Instead of watching cars loop the track, watch derby girls mix it up Star Wars style! The May home bout of the Naptown Roller Girls is the annual Star Wars themed bout complete with special appearances from the 501st and the Rebel Legion, Boba Fett and more is May 6 at 6 p.m. at the State Fairgrounds. Roller Derby is family friendly and fun to watch, but bring ear plugs if you are sensitive to noise.
Run your own race at Freedom Park! The Chase Color Run is May 25 at 5 p.m. What's a "color run"? Well, as you run or walk a 5K, you are dusted with colored cornstarch powder. Most racers wear all white to get the most colorful race photos. You get your own packet of color to throw on people, so kids love it. Plus, it's a charity race for the Children's Miracle Network.
Or, create your own go kart 500 at Rascals Fun Zone! Set up "time trials" and time friends' and family's laps, or go head to head on any of the four tracks. Make a goofy trophy and buy the winner a milk. Check the website for coupons before you go.
---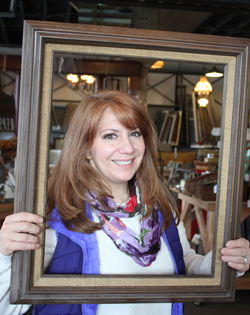 Amy is a librarian at the White River Branch. At heart, she is an adventuress who loves to try and learn new things with family and friends…even if she ends up an epic failure. Having fun while doing good for others makes for the best adventures. So look for Amy shopping at thrift stores, running for a cause or eating and drinking at fundraisers!
Join the conversation at amy@jcplin.org
Sign Up to Receive 'Now You Know'