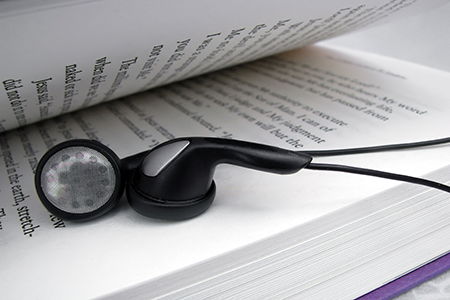 "A little ditty about Jack and Diane..." is just one of the few things you can read and learn about if you're interested in the lives of rock stars, jazz singers, guitarists and musicians. With thousands to choose from it can be daunting to know where to begin. I've compiled a list of music biographies that are not only well written (many musicians can write beautiful music and lyrics but have yet to master the art of writing a memoir) but also have a powerful story to tell.
JCPL also has a Rockin' Reads Book Club at the Clark Pleasant branch where music lovers and bibliophiles unite! Each month we'll read a different music biography and watch accompanying concert clips and have discussions over both. Continue reading for book club dates and a list of music biographies you won't want to miss!

Rockin' Reads Book Discussion at the Clark Pleasant Branch from 6-7 p.m.
Sept. 6 - "Dreams to Remember: Otis Redding, Stax Records, and the Transformation of Southern Soul" by Mark Ribowsky
Oct. 4 - "I Am Ozzy" by Ozzy Osbourne
Nov. 7 - "Between a Heart and a Rock Place" by Pat Benatar
Music Biographies to Knock Your Socks Off
1. "Face the Music: A Life Exposed" by Paul Stanley
A perfect introduction to the world of Kiss. Paul writes about his humble beginnings, his insecurity, the gradual rise to fame and the internal conflicts. The memoir is peppered with great photographs that help visualize the story. Insanely great.
2. "Just Kids" by Patti Smith
Gorgeously written, the prose is lyrical and evocative in its own right. Patti Smith's memoir about her early relationship with photographer and artist, Robert Mapplethorpe, during the late sixties and seventies in New York is a treat for anyone. Patti does a wonderful job plotting the trajectory of their friendship, their time as lovers and their work as artists. The drugs, the art, the music, the style, the culture, the emotions; all are encased in this tiny little memoir.
3. "Kansas City Lightning: The Rise and Times of Charlie Parker" by Stanley Crouch
This book traces Parker's rise in Kansas City, his hoboing to Chicago then to New York to see the world and prove his worth and ends with his eventual return to Kansas City. Included are many pictures, interviews with his first wife and a wonderful array of jazz history and culture so that the reader can gain a better understanding of how Parker created a unique sound all his own while studying the Jazz Masters of the day.
4. "Light My Fire: My Life with The Doors" by Ray Manzarek
A memoir from the drummer of The Doors, Ray. He recounts his childhood, the forming of the band and it's fast road to success. It's well written, flows nicely and tells of the group dynamics (or lack thereof sometimes). It includes some pictures, some funny stories, behind the scenes on some of their most popular songs and some truly deep insight. All around good music biography. It's honest, heartfelt and got some serious groove.
5. "On the Road with Janis Joplin" by John Byrne Cooke
Written by the road manager of all three of Joplin's bands. Readers will learn about her talent, her prowess and her loving free spirited nature. A life cut short. A great read that will inspire readers to sit on the porch, drink and jam out to her music.
6. "Original Gangstas: The Untold Story of Dr. Dre, Eazy-E, Ice Cube, Tupac Shakur, and the Birth of West Coast Rap" by Ben Westhoff
The research taken into this book is exhaustive and the author does an amazing job of piecing together these rapper's stories, their environment and the culture that helped birth rap and give a voice to the disenfranchised. A wonderful, gritty, well-written and engrossing read that even non-rap listeners will appreciate. West coast rap lovers, and those who loved the movie, "Straight Out of Compton" will EAT THIS UP!