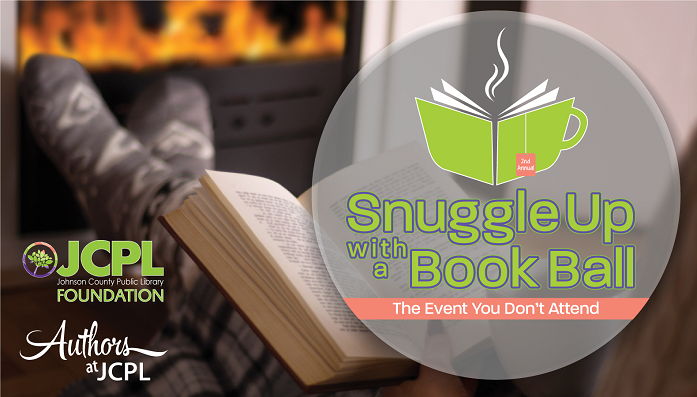 2nd Annual Snuggle Up with a Book Ball
We realize that social distancing is now "a thing." But last year, before COVID-19, the JCPL Foundation held their first "Snuggle Up with a Book Ball," the event you don't attend.
It is easy to be part of it. All you need to do is RSVP with your donation, tell us who else isn't attending, and then on February 27 you can just snuggle up with a book anywhere, anytime with anyone, or no one.
Your donation goes to support the Authors at JCPL Series. We already have one scheduled for this year (details coming soon) and with your support, and by not attending an event, we can bring more authors to our community.
Sat / Feb. 27 / All Day
Donation Levels

• Potter's Pal: $1-$50
• Alcott's Ambassador: $51-$150
• Shakespeare's Scholar: $151-$250
• Austen's Angel: $251+
If you would prefer not to donate online, you can:
• Drop off a cash or check donation at one of our branches!
• Call 317-738-9835 to make your gift over the phone.
• Mail your donation to the JCPL Foundation at 49 E. Monroe Street, Franklin, IN 46131.
THANK YOU TO THOSE WHO DONATED AND RSVP'd to the 2021 Snuggle Up with a Book Ball
Win Prizes for Not Attending
Each hour from noon to 8 p.m. on Feb. 27, we will announce a door prize on our Facebook page for someone who is not attending. Prizes include books signed by the author, teacups, Foundation candles and more.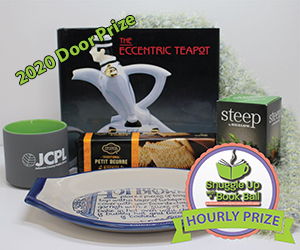 WHEN:
Anytime and for as long as you wish to celebrate on Saturday, February 27, 2021.
WHERE:
Wherever you are - wrapped up in a quilt by a fireplace, on your sofa with your cat, in a coffee shop or anywhere your book leads you!
HOW:
Grab a book (or several) and read! Support the Authors at JCPL series to continue to bring award-winning, New York Times best-selling authors to Johnson County by donating what you would have spent on a fancy gala! Share your love for JCPL on Facebook or Instagram, with the hashtag #JCPLBookBall or #JCPLsnuggle and tell us what you are reading.
ATTIRE:
Black tie pajamas, evening gown pajamas, regency era costumes, sweats, t-shirt, jeans or any old pair of pajamas.
FOOD & DRINK:
A proper mug of tea and shortbread, hot cocoa and buttered toast, Cabernet Sauvignon and extra sharp cheddar cheese, cappuccino and a glazed cake doughnut or cherry-coke with hot Cheetos – anything goes!
OPTIONAL GUESTS:
While Snuggle Up with a Book Ball is a perfect activity for one, or however many you are comfortable not attending with. Feel free to invite your loved ones, family, friends, children, your book club members, cats, dogs, via Zoom, Facebook Live or anyway you feel safe!