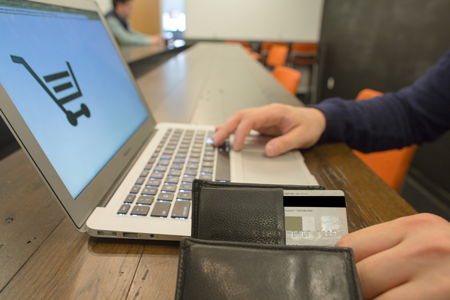 It's the moment every Internet user dreads. Maybe you get a text message from a friend about a weird email they got from you asking for money. Maybe you log in to Facebook and notice strange posts from your account that you know you didn't make.
You've been hacked.
Despite the best efforts of anti-virus programmers and computer security experts, hackers and cybercriminals always seem one step ahead of the latest preventive measures. And while you should always use anti-virus software and strong passwords, even the most conscientious Web surfer can be fooled by misleading email links, infected downloads or other online gremlins.
So if you've been hacked, take a deep breath, don't panic and follow these three steps:
Change your passwords. A savvy hacker will immediately change the password on any account they've gained access to. If you're lucky enough to still have access to the account that's been hacked, immediately change your password. Then, change the password to all your other online accounts. Don't use the same password for any accounts, and use strong passwords (a combination of letters, numbers and symbols; don't use recognizable words). Yes, it's cumbersome, but weak and/or repeated passwords are one of the primary methods hackers use to gain access.

Reclaim your accounts. If you are too late and the hackers have locked you out of your account, most major email providers and social networks offer options to recover your account, using a backup phone number or email address. Facebook's Help Center includes a number of pages about what to do if you or a friend's account is hacked.

Check your finances. Your hacker may or may not have gained access to financial information like your credit card number, but that doesn't mean they can't wreak havoc with your finances. Hackers could use saved payment information to make purchases from your account on e-commerce websites like Amazon or eBay. Watch your credit card and checking account statements carefully if you know or suspect you've been hacked. If you're concerned your financial data was compromised, you can ask your bank or credit card issuer to give you a new number, or request that credit bureaus do a credit freeze, which restricts access to your credit history.

While our librarians can't help you fix an infected computer, we have plenty of great resources. JCPL cardholders can sign up for a free course on PC Troubleshooting that includes uninstalling and preventing viruses and spyware.
For more pointers on recovering from hackers, check out these articles:
Re/Code: What To Do If You've Been Hacked (And How to Prevent It)
Business Insider: What To Do in the First Hour After You've Been Hacked
---

Davin is the Virtual Branch Manager at JCPL. He may own more electronic gadgets than he cares to admit, but he's an old school librarian at heart. Davin believes technology should make life easier, not more complicated. Connecting patrons with the tools that can help them get more done, learn more and have more fun is his passion.
Join the conversation at davin@jcplin.org.
Sign Up to Receive 'Now You Know'