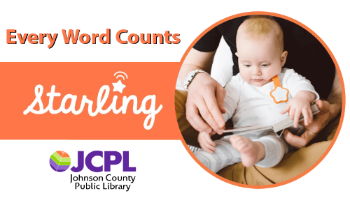 STARLING KITS
RESERVE A STARLING KIT
JCPL Starling Kits can be placed on hold and checked out for three weeks. Pick up the Starling Kit backpack, which includes picture/board books, a charger, activities and more!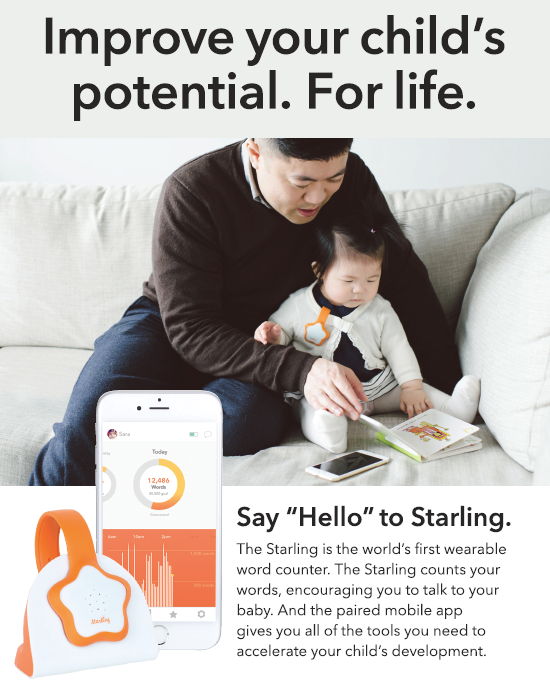 "Over 30 years of scientific research has shown that the more words spoken to a child between birth and 4 years, the more likely they are to reach their potential. Speaking to a baby is easy. The hard part? Knowing if you're saying enough.
Meet the Starling
-- the wearable word counter. Pair the
Starling
with our free smart phone app, clip it to your child's clothing, and start talking! In real-time, the
Starling
processes the audio signals from your verbal engagements, turning them into data that tells you just how many words your baby is being exposed to. Easily set daily word goals and complete weekly challenges to improve your word count. The
Starling
will help you succeed with fun, verbal activity prompts and helpful tips. No bigger than the size of a pacifier, the
Starling
is a water and drool proof device that has a four day battery life. With the ability to count all languages and provide age-specific activities for children, the
Starling
is a valuable addition to any family. Now is the perfect time for you to start teaching your baby.
Talk, track, and achieve. Together. With the Starling.
"
--VersaMe