re you looking for volunteer opportunities, new places to explore or the latest book and movie reviews?
Amy Dalton, Librarian at the White River Branch provides helpful information for you in her Stuff to Do blog. Click on the topic below to read her ideas and advice.
Ask questions. Share with family and friends. Join the conversation.
---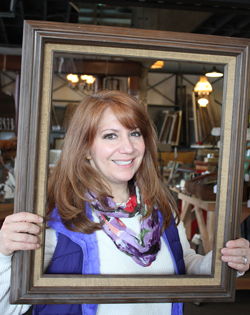 Amy Dalton
Amy is a librarian at the White River Branch. At heart, she is an adventuress who loves to try and learn new things with family and friends…even if she ends up an epic failure. Having fun while doing good for others makes for the best adventures. So look for Amy shopping at thrift stores, running for a cause or eating and drinking at fundraisers!
Contributors: Holly Kubancsek and Wendy Preilis

---
Connect With Amy
Do you have a blog topic idea or question about Stuff to Do?
Stuff to Do Recommended Library Resources
Free Library Events - Check this page frequently, sign up for book clubs, craft programs, movie nights and more!
Daily Journal Calendar of Events and Local Lifestyle - Print editions of the Daily Journal are available to read at all library branches. Find things to do for every day of the week.
Volunteer Match - Make new friends while giving back to the community. Find your perfect match. (Sort these by Distance for best results)
Indiana Guidebooks - Go on a staycation or take a day trip! The library has all sorts of guides to take you on local adventures.