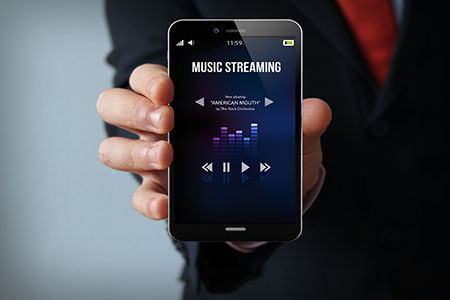 It's been almost 20 years since Napster cracked open the music industry with an easy (and not especially legal) way to share music on the internet. It's also been almost 15 years since Apple picked up the pieces and created a popular, legal way for music lovers to buy music online.
Buying digital music is still big business – US music fans spent over $3 billion on it last year – but they spent even more on streaming music services. It seems this is quickly becoming the preferred way for music lovers to get their online fix.
This week, we'll look at the difference between music streaming services and internet radio, and try to help you figure out what's right for you.
Streaming services:
Streaming services like Spotify, Apple Music and Google Play Music offer subscribers on-demand access to an enormous catalog of millions of songs across all eras and genres of music. Paid subscribers can listen to complete albums, and everyone can enjoy curated playlists of hot new tracks or old favorites.

I've been using a streaming service for over 10 years, and frankly it's hard to imagine life without one. I've tried them all, and although I'm sticking with Spotify for now, all the major services are pretty good at this point. iPhone aficionados may want to give Apple Music a try, while TIDAL has some exclusive content that hip-hop/R&B fans will find hard to pass up.
Cost: Most streaming services offer a free plan that includes advertisements and restricts certain features. For unrestricted access, plan on spending around $10 a month, or a little more if you want multiple accounts for your family.
Internet radio:
Video may have killed the radio star, but as a medium, radio just keeps chugging along, adapting to every technological development that comes along. If anything, the internet has made radio even more popular, since you're no longer restricted by geography if you want to dial up your favorite station.
If you want the latest hits from the biggest stations, iHeartRadio lets you listen to hundreds of popular radio stations from across the country, including many major Indianapolis-area stations. If your tastes are a little more eclectic, TuneIn offers access to 100,000 broadcast radio stations from around the world. Listening to live radio broadcasts from as far away as Africa, Asia and the Middle East is quite a treat.
Many radio stations also have their own online broadcasts via website and mobile app. You can make every day into Mardi Gras with WWOZ, New Orleans' Jazz and Heritage Station. Most big cities and college towns offer unique community radio you can check out online.
Cost: Much like the streaming services, TuneIn and iHeartRadio have a free version as well as a premium version, which offers expanded content and functionality for $8-10 a month. Most community radio stations are nonprofit and offer their broadcasts for free, but will happily accept pledges and donations.
Don't forget the library!
Not ready to take the plunge? You can use your JCPL card to check out up to six albums a month for free with our popular Hoopla Digital service. We've got hot new releases from Bruno Mars, Ed Sheeran and Kendrick Lamar, and thousands of old favorites as well. Check one out and listen right away on your computer or mobile device.

---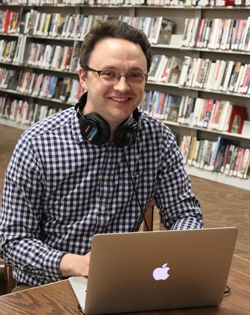 Davin is the Virtual Branch Manager at JCPL. He may own more electronic gadgets than he cares to admit, but he's an old school librarian at heart. Davin believes technology should make life easier, not more complicated. Connecting patrons with the tools that can help them get more done, learn more and have more fun is his passion.
Join the conversation at davin@jcplin.org.
Sign Up to Receive 'Now You Know'