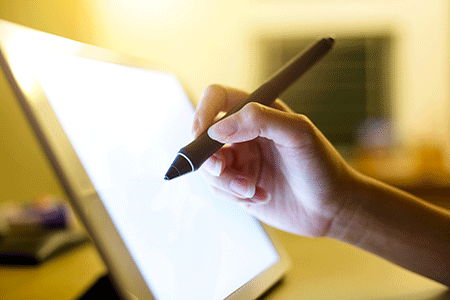 If there's one app I couldn't live without, it's my favorite free note-taking service, Simplenote.
There's a lot of stuff you can't do with Simplenote. You can't upload photos to it. You can't connect to social media with it. You can't do a lot of fancy formatting. So why have I let it largely replace my trusty pen and notebook? I find it adds just enough features that you don't get from paper, without cluttering up my life with bells and whistles I'll never use.
Whatever app or service you use, your digital note-taking system should be:
Accessible. Your notes should be accessible on any device you have, from your desktop computer in your home or office, to the smartphone you carry around with you all day. Most digital note-taking systems offer a standard cloud-based sync service, so that any new notes you create, or old notes you edit, are instantly updated and available anywhere.
Searchable. Full-text searching is the magic wand of digital note taking, in my opinion. Before I went digital, I would jot down my brainstorms on whatever was at hand - in the margins of meeting agendas, on random sticky notes or odd scraps of paper floating around my office. The catch, of course, was finding the note when I needed it again. A good digital note taking system will allow you to search the full-text of all notes quickly and easily. Most systems also allow for tagging individual notes, so you can quickly review notes pertaining to specific projects, committees or people.
Exportable. Once you find a service you like, you'll probably want to stick with it for a while. But companies can go out of business or your needs may change, and you want the freedom to pack up your data and take it elsewhere. Any note taking service should make it as simple as possible to export any and all content in a format readable by other programs and services (ideally, simple text.) It's the kind of option you'll be glad to have if you need it!
If you find you need a more sophisticated option, other free services like Evernote and OneNote offer extensive file management, sharing and the option to handwrite notes on your device with a stylus. Whatever you end up trying, I hope it helps make your life easier and more productive!
Read more about digital note taking in this article from PC Magazine, "How Eight Evernote Alternatives Stack Up."
---

Davin is the Virtual Branch Manager at JCPL. He may own more electronic gadgets than he cares to admit, but he's an old school librarian at heart. Davin believes technology should make life easier, not more complicated. Connecting patrons with the tools that can help them get more done, learn more and have more fun is his passion.
Join the conversation at davin@jcplin.org.
Sign Up to Receive 'Now You Know'