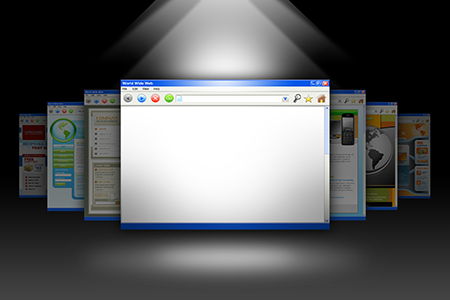 In just a few weeks, the American Library Association will be observing Choose Privacy Week – an annual event that encourages everyone to improve their awareness of privacy rights in the digital age. Most of us rely on online services for almost every aspect of our lives these days, and keeping up with the latest changes to app settings and privacy policies can feel like a full-time job. The good news is that with a few simple tweaks, you can drastically improve your own online privacy situation.
Do a Google Privacy Checkup – Chances are you have a Google account, whether you use Gmail, YouTube or one of their other popular services. Google collects an astonishing amount of information about you – partly to improve those services, and partly to sell advertising targeted to your interests and behaviors. You have a decent amount of control over how much information they collect and what they do with it, and you can take a guided tour through those settings at Google Privacy Checkup – just login with your Google account and follow the steps indicated.

Secure your browser – You can also adjust what information your web browser shares with sites you visit. Visit the settings menu in your browser of choice and look for the "Privacy" section (it's sometimes hidden in the "Advanced" settings.) One easy improvement is to tell your browser to send a "Do Not Track" request to sites you visit. Not all sites will comply with this request (and they're not legally obligated to do so), but it will somewhat reduce the number of sites tracking your browsing behavior.

Use browser extensions to block or limit advertising and trackers – This one is a little more advanced, but worth mentioning. You can install extensions on your web browser that can block advertising and other web trackers on the sites you visit. I'm personally not comfortable blocking all web advertising, since I understand the ads are what subsidize the free sites I visit. Extensions like Ghostery show me every tracker and advertiser on any webpage I visit and lets me choose what to block or allow.

Keep in mind that no online privacy fix is foolproof. Congress recently passed a bill that allows your internet Service Provider to sell your browsing history to marketers and advertisers, something no easily accessible software can block. And some privacy fixes will limit the convenience and personalization we've come to expect from our online services these days.
Want to increase your online privacy IQ even further? Check out the online video learning at Lynda.com. You can learn about privacy on social networks, computer operating systems and much more. Login free with your library card at pageafterpage.org/Lynda.
---

Davin is the Virtual Branch Manager at JCPL. He may own more electronic gadgets than he cares to admit, but he's an old school librarian at heart. Davin believes technology should make life easier, not more complicated. Connecting patrons with the tools that can help them get more done, learn more and have more fun is his passion.
Join the conversation at davin@jcplin.org.

Sign Up to Receive 'Now You Know'