There's no place like home - even in business.
There are advantages of working in a home office - such as wearing your pajamas during an early morning conference call. But there are disadvantages as well - such as the dogs needing to go outside right in the middle of that early morning conference call.
At least 3 million Americans work strictly at home as entrepreneurs or telecommuters for large companies. More than 30 million work from home at least once per week, according to Forbes.com.
A study by Telework Research Network expects that number to increase more than 60 percent in the next five years. The study said more than half of home office jockeys are happier and more productive while conducting business from home.
Making yourself a homebody professional requires more than putting on sandals and popping open your laptop. If you are thinking about starting a business or working from home, here is some advice to consider:
Create Your Space. You should have a defined home office area. Use a place where you can retreat and be surrounded by a professional, creative environment. Avoid working at the kitchen table or in the living room, where you might be tempted to eat or take a nap. You should avoid line-of-sight with the refrigerator or the couch. Also, decorate your office in a manner that maximizes your creativity and focus. If you share your office with your child's room, it might be difficult to think professionally when surrounded by stuffed animals.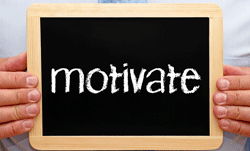 Check Out These Online Resources at the Johnson County Public Library
Be Self-Motivated. Working from home is all on you. At your first job flipping burgers, a boss probably enforced the importance of timeliness. When working from home, you must be committed to getting up on time, starting the computer and meeting your customer's deadlines. You need an inner voice that constantly reminds you to be responsible and dependable.
Limit Distractions. Avoid working in an active family area such as the living room or kitchen. You need a quiet place to concentrate on your projects or to make telephone calls. Ideally, set up your home office on the second floor or in the basement -- where you can remove temptations to chat with family members who are milling around the house. If you have children at home, you should teach them the importance of not disturbing you during your work time. If you have a television in your office, avoid turning it on to game shows or movies. It's challenging to focus on projects when Dr. Phil is chewing out a guest in the background.
Always Have Internet Backup. If your business requires Internet access for orders, communications and file sharing, always have another way to get a signal if your primary home service crashes. Many wireless providers offer "mobile hot spots" for about $10 per month. Also, some smart phones can become data service access providers. Watching your budget is important to your economic survival. But paying a little extra for backup Internet service is worth it when your main source goes down. Also, don't forget that you can get free high-speed wireless Internet service at all Johnson County Public Library branches.
Always Back Up Digital Files. Do not keep your project or client files on one computer. Files can be easily uploaded to secure cloud-based servers such as DropBox or Carbonite. Computers are machines, and machines break down. Cloud server rental fees are between $50 and $100 per year -- peanuts compared to the devastating costs of losing or corrupting critical files when desktop servers burn out or someone spills coffee on your tower.
Get Out Once In Awhile. Communicating only through email and GoTo Meeting is efficient. It can also be lonely. Working from home might keep you away from the tension of office politics, but you still need interaction with people. Invite clients or home office colleagues to meet for coffee or lunch from time to time. Talking face-to-face with people generates the social energy you need to function well professionally.
Know When Enough is Enough. The biggest challenge working from home is that, well, the work is always in your home. It is tempting to continue dealing with emails, phone calls and to-do lists late into the evening. Set an alarm that sounds when your workday is over. Mimic the manufacturing work whistle. Also, if possible, make certain your home office has a door that can be closed at the end of the workday. It helps you disconnect.
Cost efficiencies make home offices a great budget option. You can deduct some expenses on your federal taxes, and studies show you can often be very productive. However, it is important that you manage your home office time - and keep your personal and business worlds from colliding.
Bright Ideas for Business is an information sharing program of the following community partners:
Johnson County Development Corporation

Visit the Bright Ideas for Business section on PageAfterPage.org.