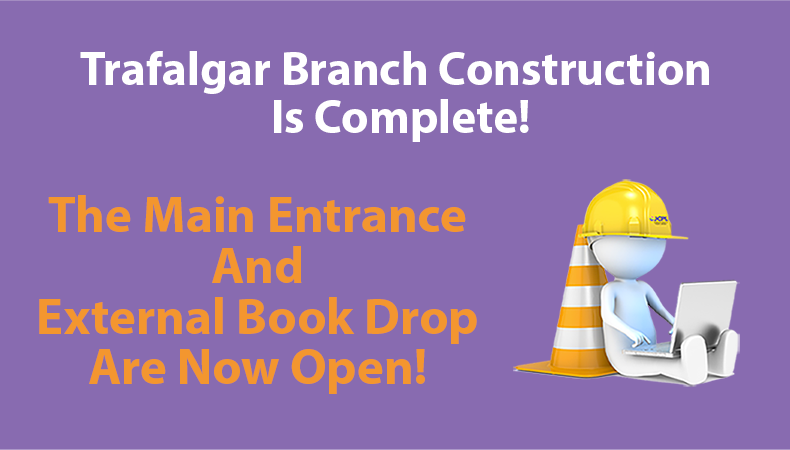 Starting Wednesday, September 30, construction work will be underway on the Trafalgar Branch sidewalk.
The main entrance will be closed, and you will need to enter through the side doors near the reading garden as a temporary entrance--directional signage will be posted.
The first "tier" of the parking lot will be closed as well. Cones and signage will be used to mark off the sections in the parking lot that are closed.
The external book drop will be closed. Please return your materials inside.
We anticipate the work will take 3-4 days, and any project updates will be posted here and on our social media pages.
The main entrance and external drop box are now OPEN!