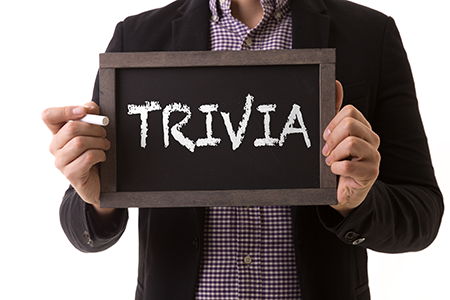 Trivia can be even more fun than squabbling with your family over plastic triangles. There are many places around town that host trivia nights for teams, including your local library! Game of Thrones Trivia Night is Jan. 25 at the White River Branch and Parks and Recreation Trivia is Feb. 13 at the Trafalgar Branch. The Clark Pleasant Branch will have a super night of Super Hero Trivia on April 3 and the Franklin Branch will have Harry Potter Trivia on May 2. Wear a costume for extra points, win a prize and have a great time!
Books and Brews in Indianapolis has Trivia every Wednesday and Books and Brews in Zionsville has it every Monday. These locations do serve beer, but the restaurant and all events are family friendly! One night a month has a theme. Harry Potter, Disney and Star Wars have tested the wits of teams recently.
More family friendly trivia can be found at CR Heroes Family Pub on Thursday nights. Playing on a team with your whole family makes for a fun night out and everyone can contribute. (They also offer Toxic Trivia on Fridays for ages 21 and up.)
For adults, Indy Live Trivia hosts events almost every day of the week at locations around Central Indiana. And Trivia Madness is two nights a week, Thursdays at the Mill Tavern in Westfield and Saturdays at the 86th St. Pub in Indianapolis. Many other pubs and bars have team trivia, so check locations near you. Also book stores and other places may offer trivia.
It doesn't matter if you don't have a team. If you go solo or in a pair, you can get matched up with a group. Also, some nights may have a theme, but sometimes questions are more general. Sometimes it's popular culture, but really anything is fair game. Sun King Brewery has even done a series of Indiana themed trivia nights, including one on Indiana Government.
To bone up on your useless knowledge, or just to remind you of how much you really know, check the library for all sorts of materials. Your branch will have books on upcoming trivia themes, as well as books of odd facts, sports, music, art and, well, everything else. It's kind of our specialty. But if you see our staff at your trivia competition, just give up or join our team. Librarians rule trivia nights!
---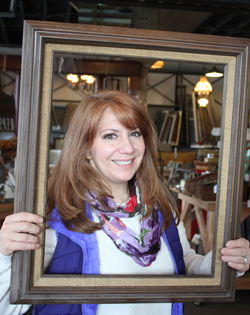 Amy is a librarian at the White River Branch. At heart, she is an adventuress who loves to try and learn new things with family and friends…even if she ends up an epic failure. Having fun while doing good for others makes for the best adventures. So look for Amy shopping at thrift stores, running for a cause or eating and drinking at fundraisers!
Join the conversation at amy@jcplin.org
Sign Up to Receive 'Now You Know'