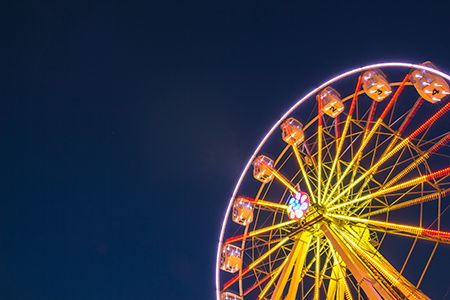 You may have heard that Johnson County is in Festival Country! There are events and festivals for just about every day of summer. Festivals are wonderful because they offer one destination for activities, entertainment and food. There's usually something for everyone and all ages, and they can be a great place not only for fun, but for learning.
The whole town of Franklin will smell delicious during Smoke on the Square on June 22 and 23. In addition to the music, cars and motorcycles, "Smokey and the Bandit" movie showings at the Artcraft there is the main attraction - yummy barbeque from award-winning venders. Whether it's the brisket or ribs, dry rub or sauce, any festival based on barbecue is a winner to me.
The Eiteljorg Museum's Indian Market and Festival is June 23 and 24. Enjoy dancers, musicians and storytellers, plus artisans at work. There's food and vendors galore, and you can tour the museum, which includes a childrens' area. There is also a juried art show, so you can see the entries in a variety of categories from painting and sculpture to jewelry, baskets and musical instruments. Many different tribes are represented.
The end of June and July is, of course, full of fireworks and county fairs. Many areas have scheduled their fireworks display for June 30 or July 7, including Greenwood's Freedom Festival on June 30. Be sure to check online if you are traveling that week so you can catch a display at your destination! And don't forget about county fair season. Wherever you are, look for the Ferris wheel towering above to guide you to the county fair. Johnson County's is the week of July 15.
And it's not too early to think about fall festivals. Bloomington's Indiana Balloon Fest is Sept. 7-9. Watch hot air balloons take to the skies and enjoy music, food, go-karts, zip lines, giant kites and more! What kid, or kid at heart, wouldn't want to see a huge teddy bear inflate and fly? And maybe my favorite of all, Sept. 8-9 is the Columbus Scottish Festival. I could, and have, watched the sheepdog trials for hours. It's fascinating! I don't know what's better, the perfectly trained dogs with laser focus on the sheep or the still in training pups that run all over the place. And the highland games? Amazing! Kilts are required for all athletes, and the crazy feats of strength are incredible. Add music, dancing, classic British cars and whisky tasting? It's pretty much my perfect day.
Find more information about the many festivals that make fun day trips all around our state here or pick up a festival guide at your library branch. And for all the Johnson County events, check out Festival Country.
---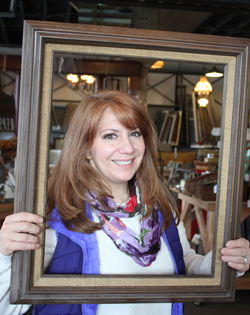 Amy is a librarian at the White River Branch. At heart, she is an adventuress who loves to try and learn new things with family and friends…even if she ends up an epic failure. Having fun while doing good for others makes for the best adventures. So look for Amy shopping at thrift stores, running for a cause or eating and drinking at fundraisers!

Join the conversation at amy@jcplin.org