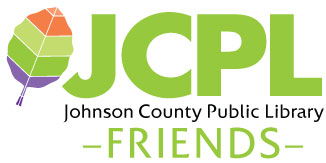 Mark your calendar now for the next Friends of Johnson County Public Library Book Sale in 2021. Books, CDs, DVDs, audio and video tapes and books-on-tape/CD will be sold at bargain prices. Items may be purchased with cash, check or credit card.
We offer gently used hardback and paperback books for every age in every genre, including large print titles.
Items in the book sale include withdrawn library titles and items donated by JCPL patrons. For more information about how to donate, consult our FAQ.

2021

Bag Sale All-Day: One-Time Only
Sat | Oct 2 | 10 a.m - 6 p.m. | Franklin Branch Parking Lot
Rain Date: Sun | Oct. 3; 11 a.m.-6 p.m.
This Friends of JCPL book sale is one you don't want to miss! It is the first, and last, all-day $5 bag sale! Here is what you can look forward to:
$5 Paper Bag: Everything you can fit into a paper grocery bag (except for DVDs) is yours for only $5.
$12 Friends Canvas Tote Bag: Buy a Friends of JCPL canvas tote bag and fill it with all your items. It's yours to keep!
Rare and Special-Priced Books: Rare and specially priced books will be located in the Franklin Branch community room during the outdoor sale. DVDs will be available for $2 each.
Bake Sale: Stop by the bake sale in the Franklin Branch community room for sweet treats. Proceeds from the bake sale benefit the new Clark Pleasant Branch projects campaign.
MAKE A CONTRIBUTION TO THE FRIENDS OF JCPL
Volunteer with the Friends