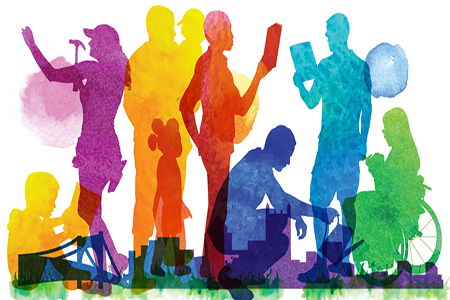 Let your voice be heard and help us plan our future! JCPL is in the information-gathering phase of a building analysis plan and we would love for YOU to attend one of our visioning sessions.
Everyone brings a different set of experiences, perspectives and values of what is important to the Johnson County community.
We've hosted six visioning sessions so far, and input from a broad cross-section of stakeholders will be a key component of developing the plan. It is very important that this assessment reflects community interests, needs and priorities.
With this information, we will plan for facility needs for the library system over the next 10 years and we will better understand what YOU want from your community library system,
We hope you are able to attend one of the sessions!
Looking to the Future: Visioning Meetings for JCPL's 10-year Building Analysis Plan

Wednesday, September 6 at 10 a.m.
Clark Pleasant Branch
Thursday, September 7 at 7 p.m.
White River Branch

Friday, September 8 at 2 p.m.
Trafalgar Branch