never stop learning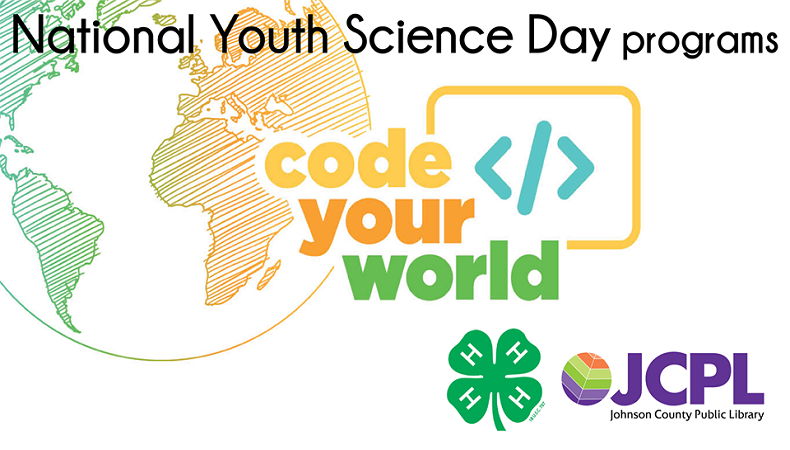 JCPL and Johnson County 4-H present
Code Your World
Each of our branches is hosting National Youth Science Day programs to provide kids with fun hands-on STEM challenges. Ages 8-14!
never stop learning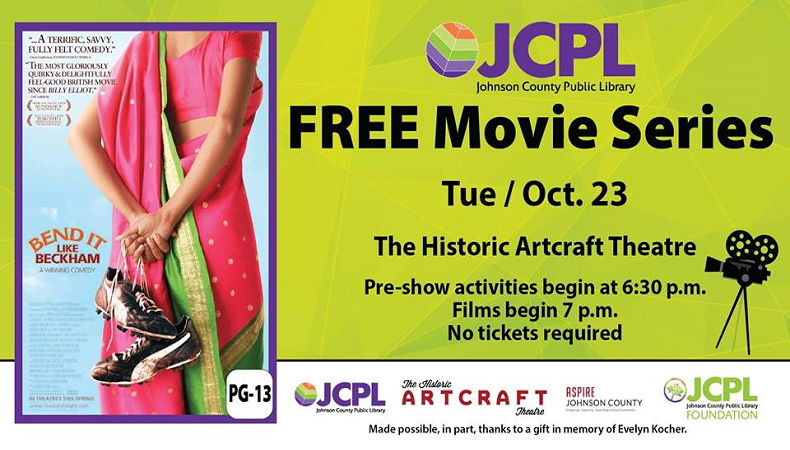 Tue / Oct. 23 / 7 p.m.
"Bend It Like Beckham"
JCPL presents a FREE film series celebrating four of the many cultures represented in Johnson County. Our last movie features India. Join us at 6:30 p.m. for pre-show fun!
never stop learning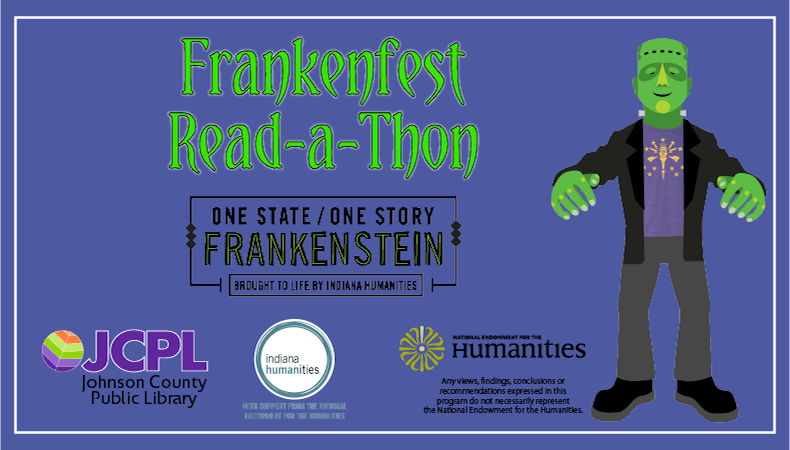 Sat / Oct. 27 / 10 a.m.-7 p.m.
Take part in the Frankenfest Read-a-thon!
We need volunteers who are willing to read aloud from Mary Shelley's "Frankenstein" for 15 minutes each during Franklin's Halloween Town event.
never stop learning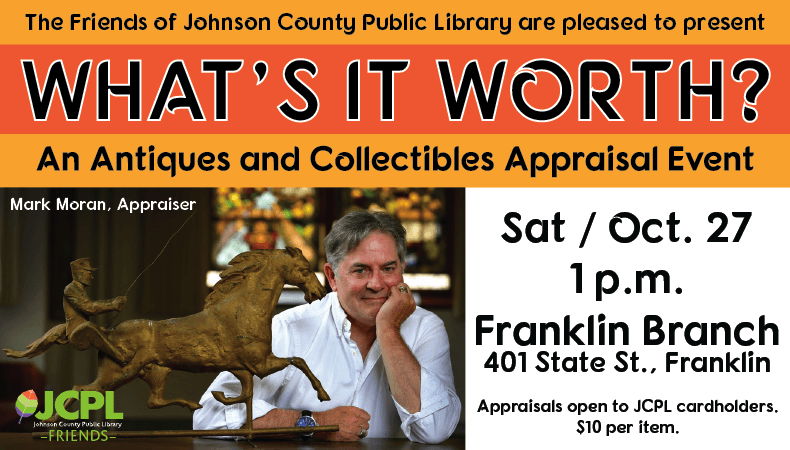 The Friends of JCPL present
What's It Worth?
An Antiques and Collectibles Appraisal Event. JCPL cardholders are invited to register for this program, hosted by author and antiques expert Mark F. Moran. Spectators welcome!
never stop learning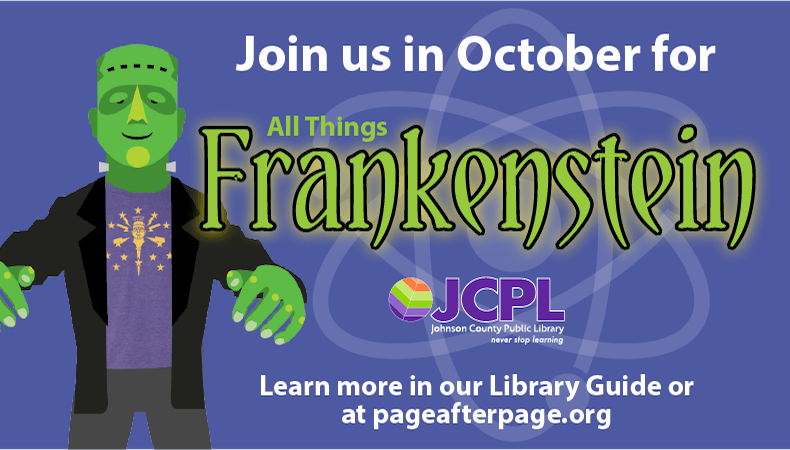 Celebrate the 200th anniversary with...
All Things Frankenstein
During the month of October, we'll honor this classic novel with programs for everyone, including book discussions, science experiments, storytimes and much more.
never stop learning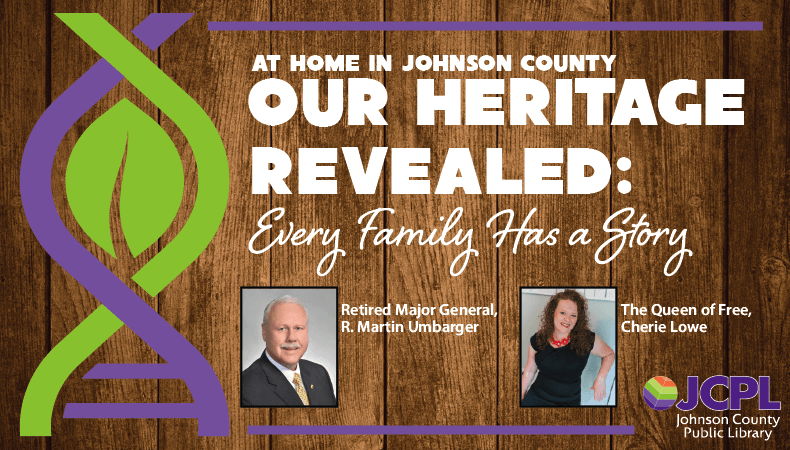 Sat / Nov. 10 / 2:30 p.m.
DNA Reveal Event
Find out who is in the family trees of local leaders Cherie Lowe (The Queen of Free) and Retired Major General R. Martin Umbarger!
never stop learning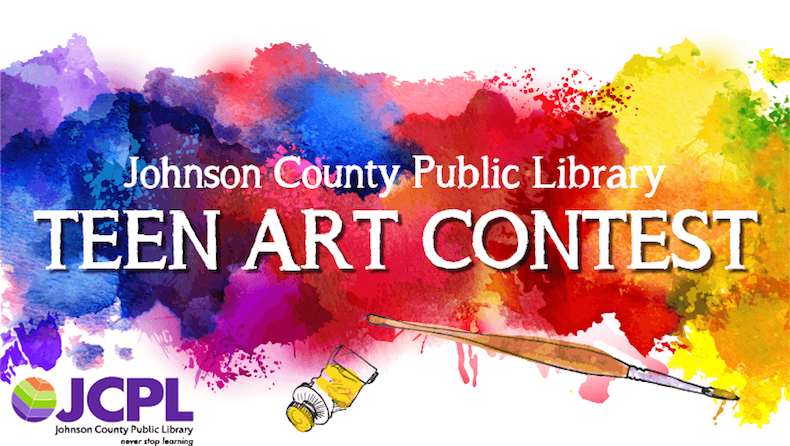 Nov. 1-Dec. 8, 2018
Teen Art Contest
Local teens, Grades 6-12, are invited to submit original artwork! Pick up an entry form/full list of rules at any of our branches or download the registration form now.
never stop learning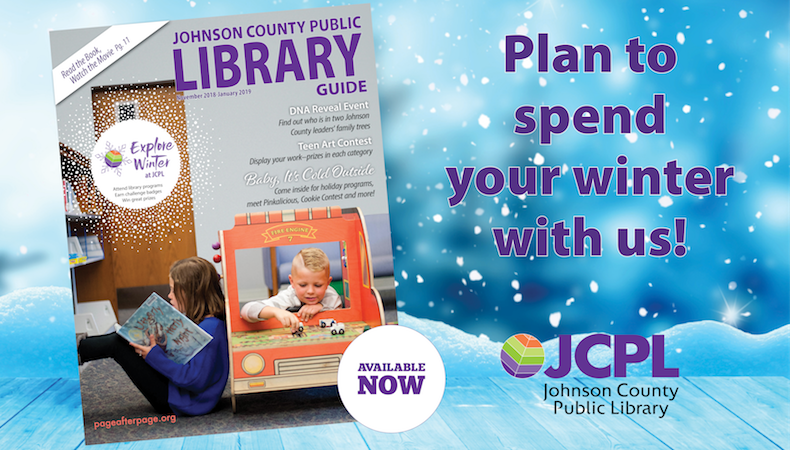 Warm up with our winter programs!
Winter Library Guide
Learn about local family history at the DNA Reveal Event, enter the Teen Art and Cookie Contests and enjoy all the Holiday fun! Pick up your Library Guide at one of our branches today or read it now.
never stop learning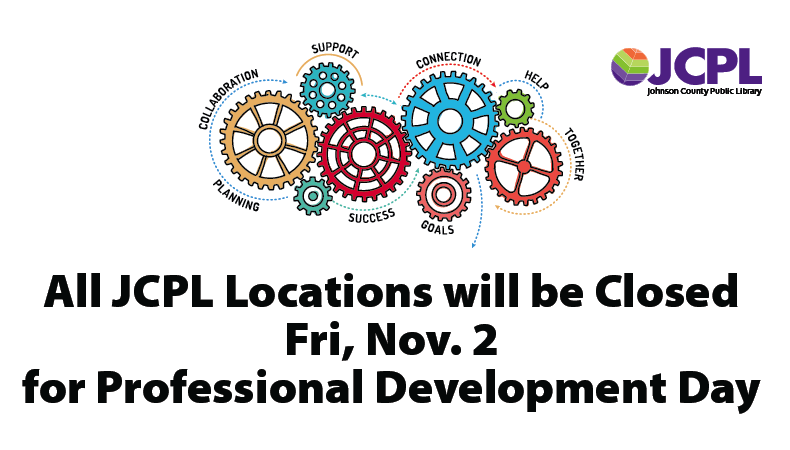 JCPL closed on Friday, November 2
Please be advised that all Johnson County Public Library locations will be closed Friday, Nov. 2, so our staff may attend a Professional Development Day. Regular branch hours will resume Saturday, Nov. 3, and office hours will resume Monday, Nov. 5.

JCPLIN

LOCATIONS & HOURS
Clark Pleasant Branch
530 Tracy Road
New Whiteland, IN 46184
Phone: (317) 535-6206
Franklin Branch
401 State Street
Franklin, IN 46131
Phone: (317) 738-2833
Trafalgar Branch
424 S. Tower Street
Trafalgar, IN 46181
Phone: (317) 878-9560
White River Branch
1664 Library Blvd.
Greenwood, IN 46142
Phone: (317) 885-1330
JCPL Services Center
49 E. Monroe Street
Franklin, IN 46131
Phone: (317) 738-9835
Adult Learning Center
49 E. Monroe Street
Franklin, IN 46131
Phone: (317) 738-4677