never stop learning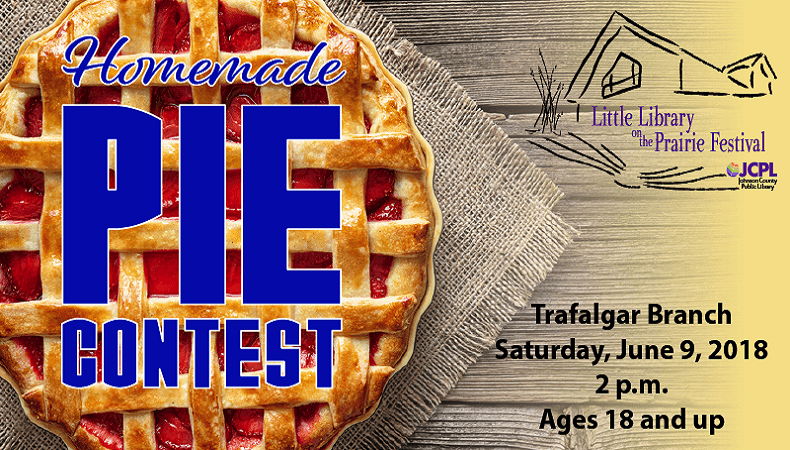 Enter to Win!
Homemade Pie Contest
Nothing beats the smell of a fresh-baked homemade pie. If you have your grandma's recipe or if you've perfected your own, you won't want to miss this event at our Little Library on the Prairie Festival on June 9.
never stop learning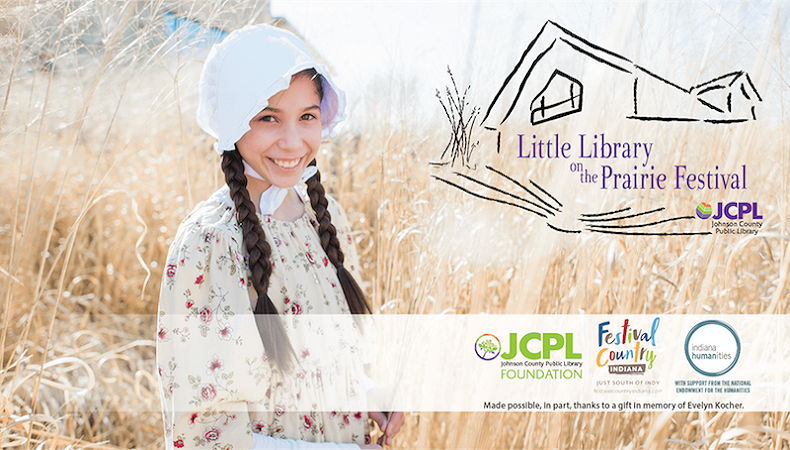 On Saturday, June 9...
Travel back in time to the mid-1800s
Explore pioneer life on the Indiana prairie at our Trafalgar Branch from 11 a.m.-5 p.m. Enjoy traditional crafts, games, live entertainment and more at this event that's sure to be fun for the whole family.
never stop learning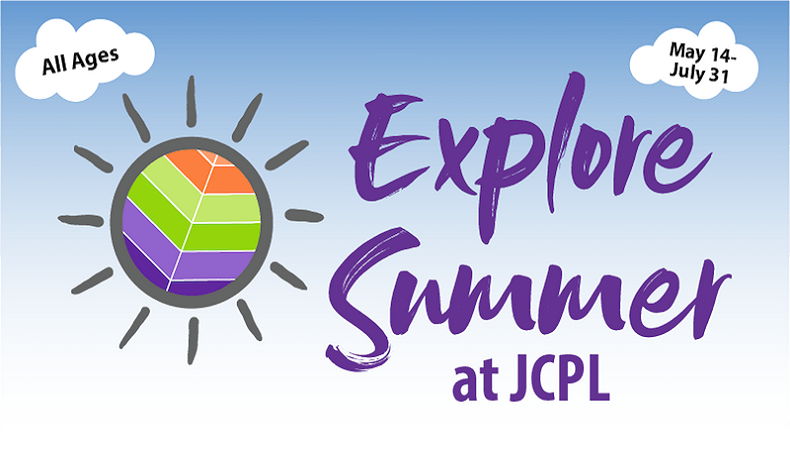 Read for rewards. Meet a best-selling author. Pet baby sharks...
Explore Summer Now!
We've been working hard to put together an amazing summer for you, for everyone...and we can't wait to share it with you!
never stop learning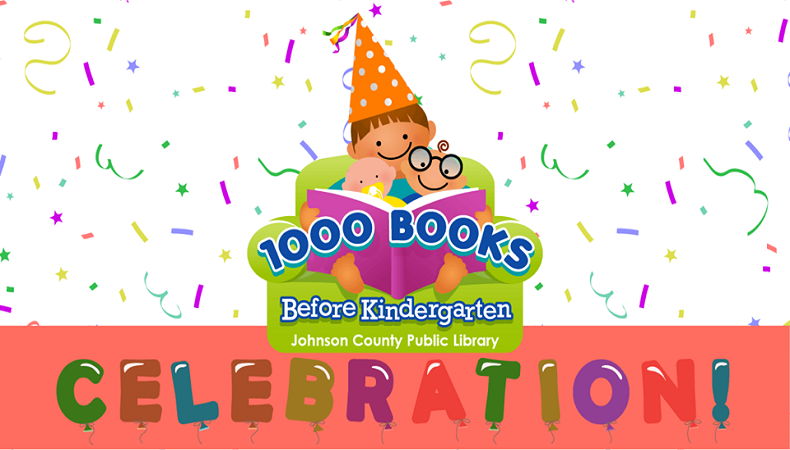 Cupcakes, balloons and lots of fun!
1000 Books Before Kindergarten Parties
Celebrate your preschooler's participation in our 1000 Books Before Kindergarten program! Each branch will be hosting a party throughout the month of May.
never stop learning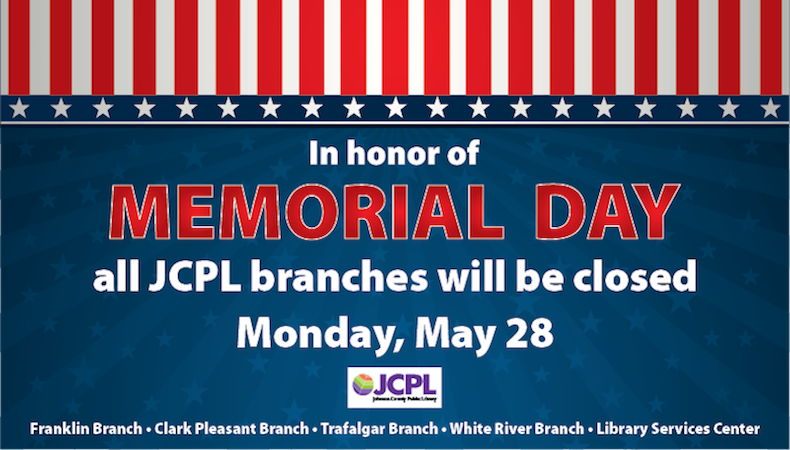 JCPL closed on Monday, May 28
Please be advised that all Johnson County Public Library locations will be closed Monday, May 28, for the Memorial Day holiday. All locations will reopen for regular hours Tuesday, May 29.
never stop learning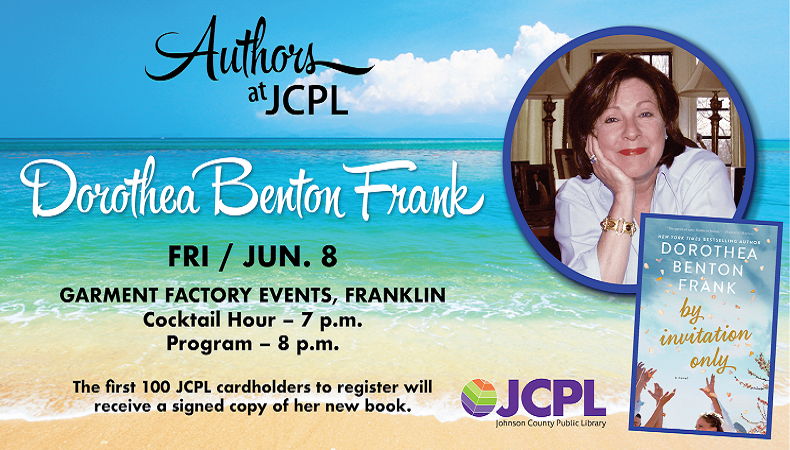 JCPL is thrilled to welcome
Dorothea Benton Frank
Purchase her new book "By Invitation Only" during our Authors at JCPL event on Friday, June 8 or bring your own copy and get it signed. Tickets are still available!
never stop learning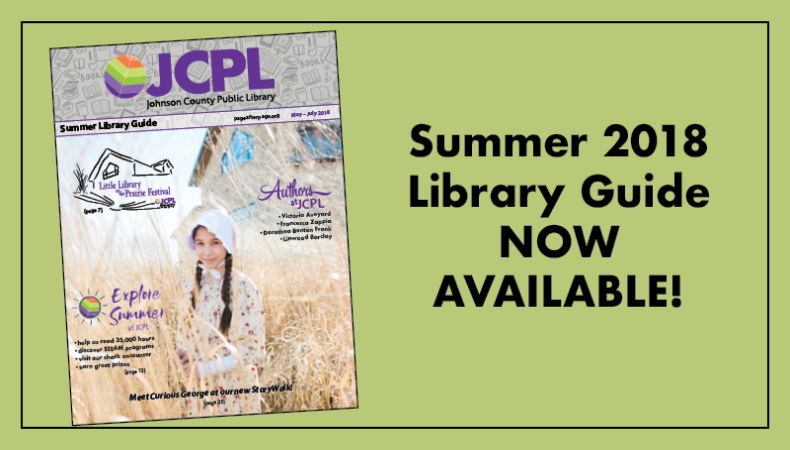 Activities for everyone
Summer Library Guide
Check out our upcoming programs and events! Explore Summer, meet best-selling authors, go back in time during our Little Library on the Prairie Festival and more. Pick up your Library Guide at one of our branches today!

JCPLIN

LOCATIONS & HOURS
Clark Pleasant Branch
530 Tracy Road
New Whiteland, IN 46184
Phone: (317) 535-6206
Franklin Branch
401 State Street
Franklin, IN 46131
Phone: (317) 738-2833
Trafalgar Branch
424 S. Tower Street
Trafalgar, IN 46181
Phone: (317) 878-9560
White River Branch
1664 Library Blvd.
Greenwood, IN 46142
Phone: (317) 885-1330
JCPL Services Center
49 E. Monroe Street
Franklin, IN 46131
Phone: (317) 738-9835
Adult Learning Center
49 E. Monroe Street
Franklin, IN 46131
Phone: (317) 738-4677