never stop learning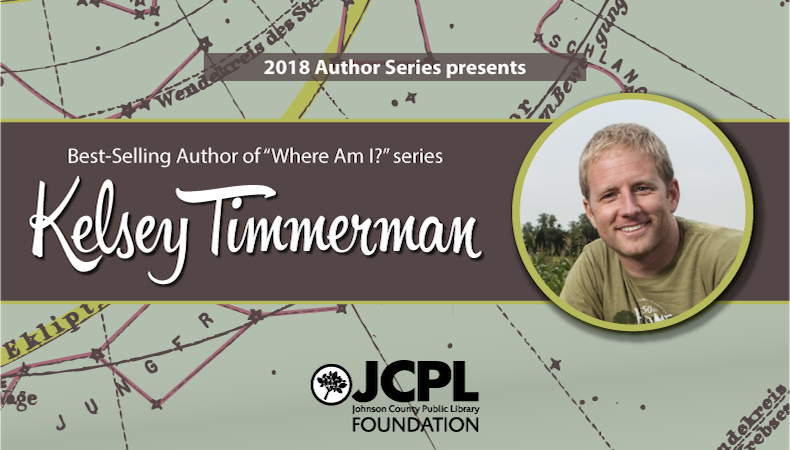 JCPL is thrilled to welcome
Kelsey Timmerman
Join Kelsey on August 20 at the White River Branch as he talks about how best to "think globally and act locally." Book discussion of "Where Am I Eating?" to follow.
never stop learning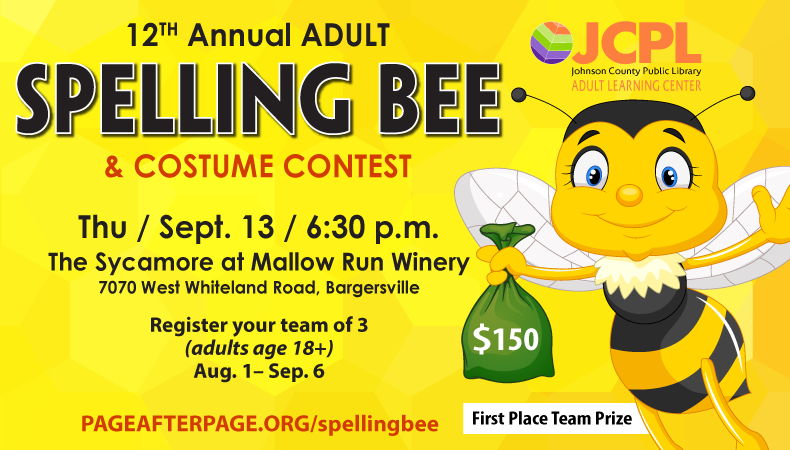 Audience Members Welcome!
Adult Spelling Bee
Calling all Johnson County spellers! We want you to join our annual Adult Spelling Bee on September 13. Dress in costume for extra fun!
never stop learning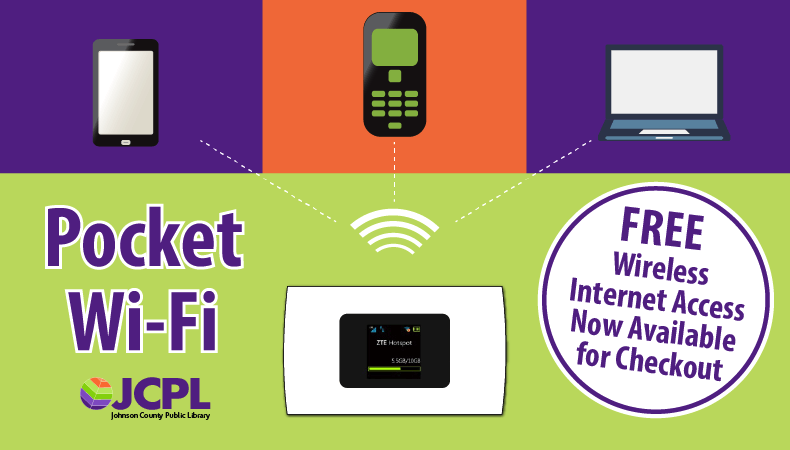 Now offering free, wireless internet access
Check Out Pocket Wi-Fi!
Check out a JCPL mobile hotspot to connect your devices to the internet at home or on-the-go!
never stop learning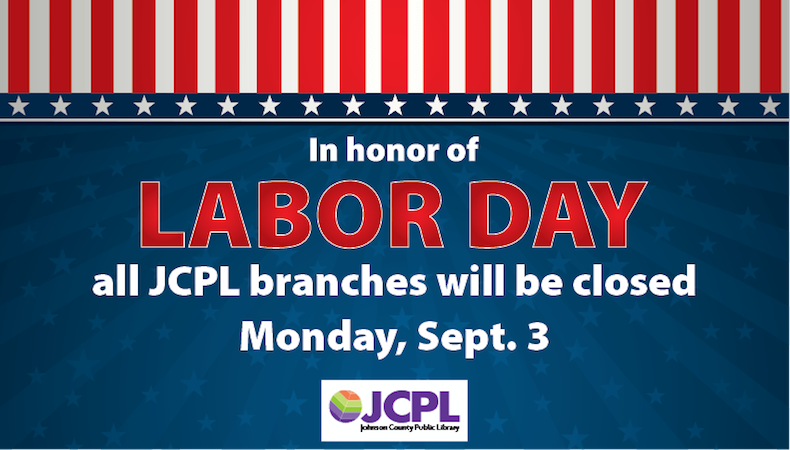 JCPL closed on Monday, Sept 3
Please be advised that all Johnson County Public Library locations will be closed Monday, September 3, in honor of Labor Day. All locations will reopen for regular hours Tuesday, September 4.
never stop learning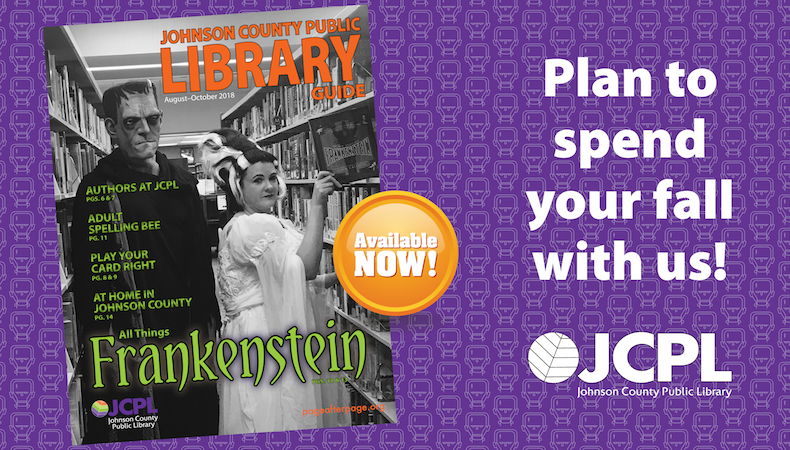 Activities for everyone
Fall Library Guide
Check out our upcoming programs and events! Meet best-selling authors, Play Your Card Right and enjoy all things Frankenstein! Pick up your Library Guide at one of our branches today.
never stop learning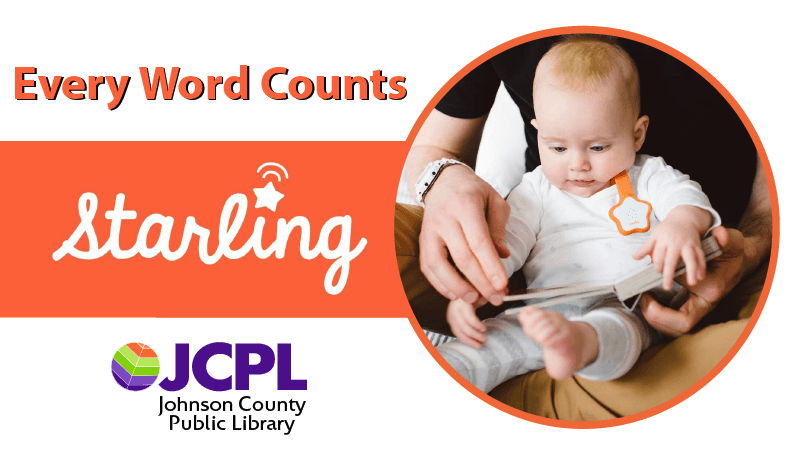 Improve your child's potential. For life...
Say "hello" to Starling
Check out the world's first wearable word counter for your baby!

JCPLIN

LOCATIONS & HOURS
Clark Pleasant Branch
530 Tracy Road
New Whiteland, IN 46184
Phone: (317) 535-6206
Franklin Branch
401 State Street
Franklin, IN 46131
Phone: (317) 738-2833
Trafalgar Branch
424 S. Tower Street
Trafalgar, IN 46181
Phone: (317) 878-9560
White River Branch
1664 Library Blvd.
Greenwood, IN 46142
Phone: (317) 885-1330
JCPL Services Center
49 E. Monroe Street
Franklin, IN 46131
Phone: (317) 738-9835
Adult Learning Center
49 E. Monroe Street
Franklin, IN 46131
Phone: (317) 738-4677