Interlibrary Loan
Request a Title
The Interlibrary Loan program is used by Johnson County Public Library cardholders seeking materials not owned by the library.
Items may be requested by calling or visiting the reference desk at any JCPL Branch or clicking the link below.
TO MAKE A REQUEST:
Have a valid Johnson County Public Library (JCPL) card & provide your current address and phone number.

Have the title and author (if applicable) for the item you would like.

You can make the request by phone or in person at any of our reference desks.

Indicate the maximum charge you are willing to pay to get the material.

Please be willing to wait several weeks for delivery of the material.

HOW MUCH DOES THE SERVICE COST YOU?
JCPL does not charge our patrons for Interlibrary loan (ILL) service; the library takes care of all costs of processing, shipping, etc. as a service to our patrons.

Other libraries may charge to lend materials to us, however and the patron is responsible for those charges.

Place an Interlibrary Loan Request
You will be prompted to log in to your account with a current library card number. Choose the "Interlibrary Loan" option and enter all the information for the item/materials you would like to request.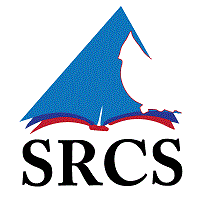 SRCS: Statewide Remote Circulation Service
Request a Title Yourself
SRCS, Indiana's Statewide Remote Circulation Service, is Indiana's latest and largest resource sharing tool. It links together the catalogs of over 200 Indiana libraries into a single interface containing over 30 million items all held by Indiana Libraries. JCPL patrons can search this combined catalog and request to have selected materials delivered to JCPL using the InfoExpress courier, where they can check them out.
With SRCS, you are able to browse the SRCS catalog and request items yourself, without the need for a library staff member to fill out a form on your behalf. Just click the login link in the upper right corner, enter your library card number as the username and PIN as the password to get started!