WEEKLY LEARNING CHALLENGES
One of the fun things that's new to this year's summer learning program is the Weekly Learning Challenges. Every Sunday this summer, we will begin a new week of challenges that you can add to your reading to make summer even better!
Choose and complete three of the ten activities to earn a sticker, a coupon (while supplies last), entry into the weekly drawing and a vote for the Library Prize. Activities must be logged during that specific week to be eligible for prizes, either by a librarian or by you on jcpl.beanstack.org
(If you've already registered in-person at a branch, please sign in using your username/password that was given to you)
Pick up a bookmark for each week's challenges at your local branch or view them online once you've signed into Beanstack; you'll find all of the fun things to do listed under the Activity Badges Tab!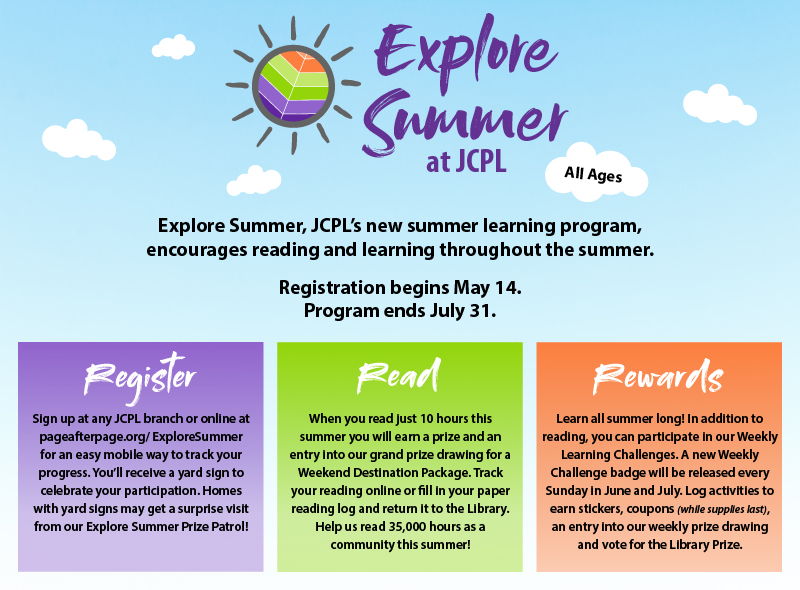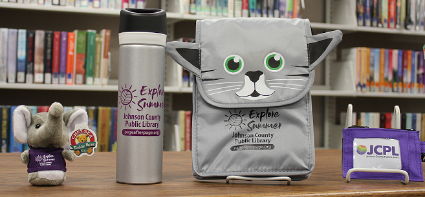 Read 10 hours and receive one of these awesome prizes!