An important goal at Johnson County Public Library is to connect children with educational, informational and recreational resources and opportunities. We hope you find this website (our Virtual Branch) a helpful tool for you in that journey!
Resources
Here is a sampling of what your local branch might have:
Game computers for children age 12 and under. No need for a library card on this computer! Kids hop on for half hour sessions to play, listen to stories and songs and interact with fun and educational computer games. Computers even have colorful keyboards and headphones just right for kids.

Puzzles, stuffed animals, puppets, games such as Legos or checkers

Colorful bulletin boards, friendly characters, a big hand chair, comfy place to read and child-like atmosphere

Bookmarks, free for the taking

A librarian eager and happy to connect your child with a great book!

Much, much more!

The Collection
Here is a sampling of some items in our collection:
Board books, picture books, early readers, in-between chapter books, novels, graphic novels, series, nonfiction, biographies, poetry, fairy tales

Audio books on CD for picture books through chapter books, as well as downloadable e-books and audiobooks.

Parent/Teacher Collection: books on supporting children's education and enhancing parenting skills

Music CDs

Braille books

Reference books and online databases

Science fair project books

Encyclopedias and dictionaries that can be checked out

Newbery Medal titles, Caldecott Medal titles, Young Hoosier Award nominees

Entertaining and educational DVDs

Much, much more!

Programming
Find out more information about specific programs on our Calendar of Events. Examples include book discussions, movies, storytelling, crafts, cooking, science, reader dogs, travel club, readers' theater, holidays and more. Except for some special events, programs at the library are free!
Digital Resources for Kids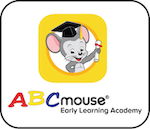 ABCmouse
ABCmouse.com offers the most comprehensive online curriculum for children ages 2 – 8+ (Preschool to 2nd Grade), including reading and language arts, math, beginning science, social studies, art and music. It can stimulate a child's enthusiasm for learning through over 6,000 interactive learning activities.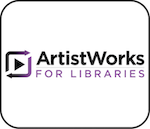 ArtistWorks for Libraries
Learn to play a musical instrument through self-paced video lessons from Grammy Award-winning music and artistic professionals.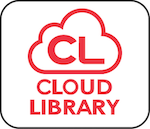 Cloud Library
Contains over 15,000 popular fiction and nonfiction eBooks for readers of all ages. You can read Cloud Library titles on your computer and on many e-readers and mobile devices.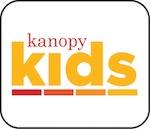 Kanopy Kids
Watch unlimited educational and entertaining movies, TV shows, animated storybooks, live-action shows and other animated favorites with Kanopy Kids for children ages 2-8 for free with a Library card.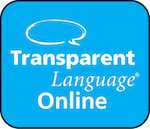 Transparent Language Online - KidSpeak
KidSpeak™ is a fun, age-appropriate online language course designed for children ages 6 and up! Accessible through Transparent Language Online, KidSpeak introduces your children to English, Spanish, French, Italian and Mandarin Chinese.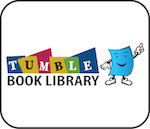 Tumblebooks
These animated books for kids in kindergarten to sixth grade are not only fun to watch and read, but they also help young readers develop literacy skills and a love for reading. Tumblebooks offers books in different languages, too!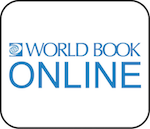 World Book Online
Online reference source--containing every article from the 22-volume encyclopedia print set plus thousands more. With state-of-the-art multimedia, editor-reviewed websites, and more.
Reading Programs & Library Fun for Kids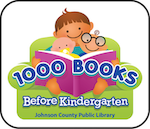 1,000 Books Before Kindergarten
This program, designed for children ages 0-5, encourages families and caregivers to read 1,000 books to their children before kindergarten.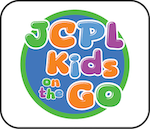 JCPL Kids-on-the-Go Book Bundles and Quick Picks
Let your librarians help you find the perfect books for your child based on age, reading level and interests. Caregivers can complete an easy online form for their child, and then librarians will bundle select books and have them ready for you to pick up when you visit the Library again. When you are in a hurry, ask your children's librarian for a Quick Pick Kit. Each pre-made kit contains 3-5 books from various categories.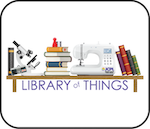 Children's Services Managers
Contact these librarians for further information about materials and programs for children.
Davin Kolderup, Clark Pleasant Branch
317-535-6206
Tiffany Wilson, Franklin Branch
317-738-2098
Todd Jones, Trafalgar Branch
317-878-9560
Chris Kolderup, White River Branch
317-885-1330