I Want to Be a Student
The ALC assists adult learners who are 18 years of age or older. We assist native English speakers who would like to improve their English literacy and basic education skills, help prepare students for the GED and other tests and provide assistance with applying for a job. The ALC also provides services to non-native English speakers.
Tutoring sessions are individualized based on your personal needs and goals. Whether it's vocabulary development, math assistance or studying for exams, you can find help here. For example, tutors can teach you telephone and conversation skills and help you understand American culture. Our tutors offer specific, guided instruction so you can obtain your educational goals and much more.
To learn more about how the ALC can help you, request more information at this link.

The Johnson County Public Library Adult Learning Center (ALC) provides free tutoring services to adult residents in the Johnson County area. Our program offers English as a Second Language and adult basic education instruction in reading, math and language as well as introduces learners to American culture. Tutoring is provided by volunteers and ALC staff in both one-on-one and small group settings.
In addition to structured tutoring sessions, the ALC offers monthly ESL book discussions, reading groups and programs for students to practice their communication and conversation skills. Join a group this month!

You can view the June Calendar of ALC events here.


I Want to Tutor
The ALC is dependent on faithful volunteers who are willing to dedicate their time to help teach their fellow community members. Volunteers meet with students one hour per week either in-person or via Zoom.
Volunteering as a tutor is simple. Click this link and tell us a little bit about yourself, and we'll be in touch. As a new tutor, you will meet with ALC staff to determine which tutoring opportunities best match your interests and skills. We provide access to training resources for you as needed.
Tutoring lessons are prepared based on the needs of the student, and ALC staff are available for guidance and instruction along the way. Prior teaching experience and bilingual fluency is not required.
Our volunteers serve in the following ways:
Adult Basic Education (ABE) Tutor
Volunteer tutors help students improve their reading levels, writing skills and basic math skills. Students are then able to seek opportunities for improving their lives and the lives of their families.
English as a Second Language (ESL) Tutor
Volunteer tutors assist new residents as they develop valuable language skills that will enable them to lead successful, independent and productive lives in their new home.
Resources for Tutors
At Home in Johnson County
In 2017 JCPL hosted At Home in Johnson County, an event that celebrated diversity in our county. These videos shine a cultural spotlight on three individuals, Juan, Parvathy and Hisako. Each share their story of how they came to call Johnson County home.

At Home In Johnson County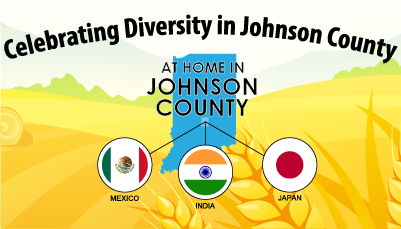 Juan
Contact the ALC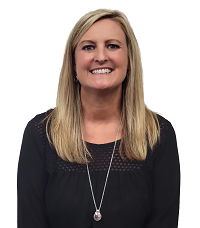 Meet Wendy Preilis (wpreilis@jcplin.org), Adult Learning Center Manager
Wendy says she loves working at the ALC because it allows her to meet people and learn about cultures from all over the world. She draws from her past work experiences in teaching and social services to instruct and connect with students who visit the ALC. Through the years, she has made many great friends. Wendy has been with the ALC since May 2011.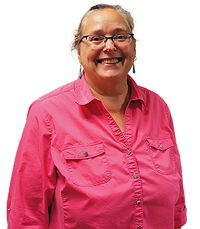 Meet Mary Anne Cataldi (mcataldi@jcplin.org), Adult Learning Center Assistant
Mary Anne is a retired Fine Arts and 2D Film Animation teacher who recently moved from Chicago. She is an old-fashioned Impressionist oil painter, and she enjoys reading and birding. While a teacher for 30 years, she said her greatest joy was seeing her students graduate and pursue their dreams. Mary Anne looks forward to assisting students in the ALC to obtain their goals, too.
Adult Learning Center (Located in the Clark Pleasant Branch)
350 Clearwater Blvd.
Whiteland, IN 46184
Phone: 317-738-4677
Hours: Monday-Friday: 9 a.m. – 5:30 p.m.
Saturday-Sunday: Closed
Calendar of Closings
Connect with us on the ALC Facebook page!
Read our Social Story
The Adult Learning Center is a proud member of the ProLiteracy Network.