Welcome to the Adult Learning Center!
The Johnson County's Adult Learning Center (ALC) provides free small group and one-on-one tutoring services to adults (18+) in our community. Our program offers adults an opportunity to learn or improve their English language communication skills, to learn American culture, or to prepare for important tests such as the HSE test, the Indiana Driver's test, and the US citizenship test. We also have a variety of resources available for adults who need to improve their basic literacy skills. Tutoring sessions are personalized and based on individual challenges and goals. All of our services are delivered throughout the JCPL system by a dedicated group of volunteers and ALC staff.
You can view our monthly ALC Calendar of events here.

To learn more about how the ALC can help you or how you can help, request more information at the links below.

Adult Learners
If you or someone you know could benefit from the ALC's services, please fill out the ALC Adult Learner Form and tell us your learning needs. A staff member will get in touch with you as soon as possible.


Volunteer Tutors
The ALC is dependent on faithful volunteers who are willing to dedicate their time to help teach their fellow community members. Volunteers meet with learners one hour per week either in-person or via Zoom.
Prospective volunteers are encouraged to contact the ALC by completing the ALC Tutor Form.

Resources for Tutors
Contact the ALC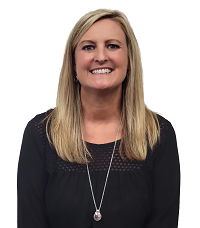 Meet Wendy Preilis (wpreilis@jcplin.org), Adult Learning Center Manager
Wendy says she loves working at the ALC because it allows her to meet people and learn about cultures from all over the world. She draws from her past work experiences in teaching and social services to instruct and connect with students who visit the ALC. Through the years, she has made many great friends. Wendy has been with the ALC since May 2011.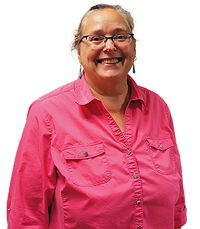 Meet Mary Anne Cataldi (mcataldi@jcplin.org), Adult Learning Center Assistant
Mary Anne is a retired Fine Arts and 2D Film Animation teacher who recently moved from Chicago. She is an old-fashioned Impressionist oil painter, and she enjoys reading and birding. While a teacher for 30 years, she said her greatest joy was seeing her students graduate and pursue their dreams. Mary Anne looks forward to assisting students in the ALC to obtain their goals, too.
Adult Learning Center (Located in the Clark Pleasant Branch)
350 Clearwater Blvd.
Whiteland, IN 46184
Phone: 317-738-4677
Hours:
Monday: 10:30 a.m. – 7:30 p.m.
Tuesday-Friday: 8:30 a.m. – 5:30 p.m.
Saturday-Sunday: Closed
Calendar of Closings
Connect with us on the ALC Facebook page!
Read our Social Story
The Adult Learning Center is a proud member of the ProLiteracy Network.

At Home in Johnson County
In 2017 JCPL hosted At Home in Johnson County, an event that celebrated diversity in our county. These videos shine a cultural spotlight on three individuals, Juan, Parvathy and Hisako. Each share their story of how they came to call Johnson County home.

At Home In Johnson County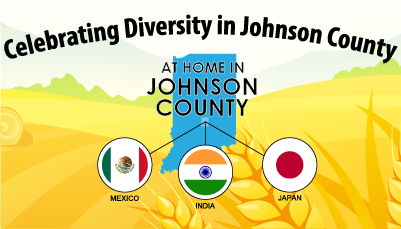 Juan