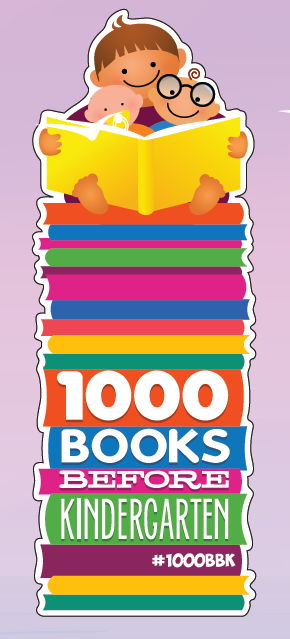 The Concept is Simple, The Rewards are Priceless
1000 Books Before Kindergarten is a library program that encourages all families and caregivers to read at least 1,000 books (any book) to their infant, toddler and/or preschooler before entering kindergarten.
Does it sound hard? Not really if you think about it. If you read just one book a night, you will have read about 365 books in a year. That is 730 books in two years and 1,095 books in three years. If you consider that most children start kindergarten at around 5 years of age, you have more time than you think.
So let's get started.
Who Can Participate? Any child, ages 0-5 can participate.
Get Started: Register at any JCPL Branch starting August 19 and receive a free 1000 Books Before Kindergarten Reading Log. Download the reading log here
Every Book Counts: New books, same books or storytime books. All books count!
Track Your Reading: Each time you read a book with your child, record it in the reading log.
Show Us Your Reading Log: Each time you and your child reach a milestone, bring in your reading log and collect your prize. Read 1,000 books before kindergarten and your child will receive a free book of their very own.
Keep On Reading: Don't stop at 1,000 books. Keep on reading together. There's more learning ahead! If you read just one book a night, you'll meet your goal in less than three years. Ask a librarian for book suggestions to help you on your journey to 1000 Books Before Kindergarten.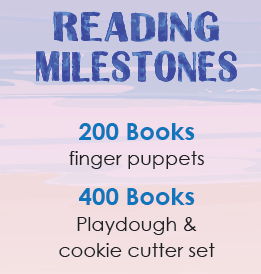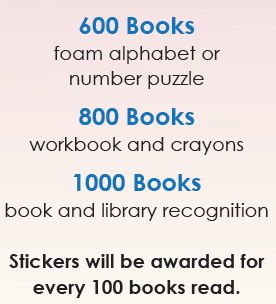 Kickoff Events
Penguins at JCPL
Saturday, August 26
11:00 a.m-12:00 p.m. at Trafalgar Branch
1:00-2:00 p.m. at Franklin Branch
3:00-4:00 p.m. at Clark Pleasant Branch
We're getting a visit from a real penguin from the Newport Aquarium! The whole family will want to come and learn more about our ocean friends!