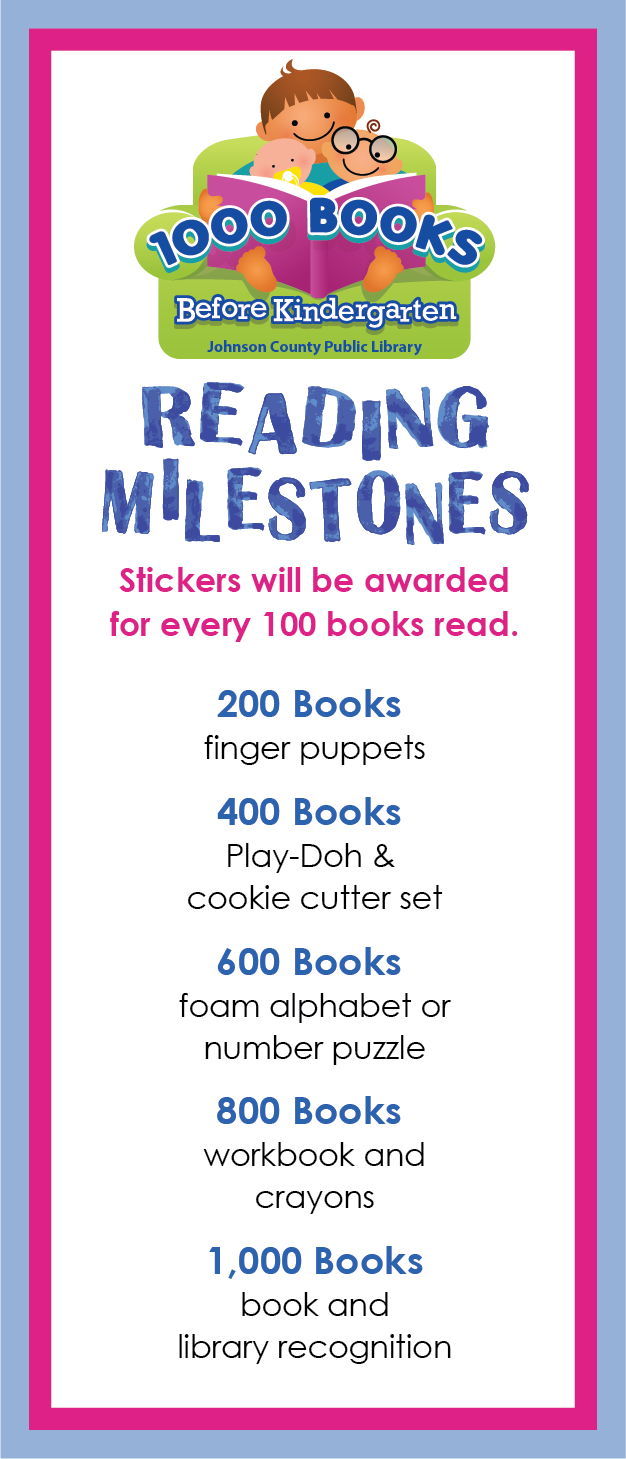 The Concept is Simple, The Rewards are Priceless
1000 Books Before Kindergarten is a library program that encourages all families and caregivers to read at least 1,000 books (any book) to their infant, toddler and/or preschooler before entering kindergarten.
Does it sound hard? Not really if you think about it. If you read just one book a night, you will have read about 365 books in a year. That is 730 books in two years and 1,095 books in three years. If you consider that most children start kindergarten at around 5 years of age, you have more time than you think.
Who Can Participate?
Any child, ages 0-5 can participate.

Get Started
Register at any JCPL Branch and receive a free 1000 Books Before Kindergarten Reading Log. Or, Download the reading log here and register in Beanstack
Every Book Counts
New books, same books or storytime books. All books count!
Track Your Reading
Each time you read a book with your child, record it in the reading log.
Show Us Your Reading Log
Each time you and your child reach a milestone, bring in your reading log and collect your prize. Read 1,000 books before kindergarten and your child will receive a free book of their very own.
Keep On Reading
Don't stop at 1,000 books. Keep on reading together. There's more learning ahead! If you read just one book a night, you'll meet your goal in less than three years. Ask a librarian for book suggestions to help you on your journey to 1000 Books Before Kindergarten.