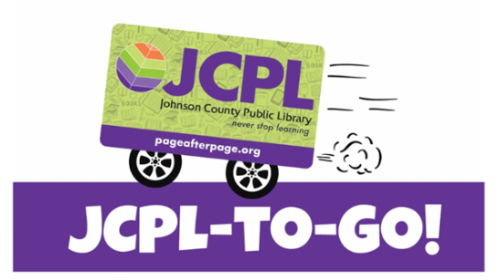 JCPL TO GO IS HERE!
We believe EVERYONE should have access to all of the resources the library has to offer.
Whether you have a mobility challenge, you're on-the-go or the weather has you a little less than thrilled about bringing the kids into the branch to pick up new stories, we've got you covered! We are introducing a new CURBSIDE SERVICE called JCPL-TO-GO. Here's how it works:

Select your new titles - books, CDs, DVDs and audiobooks - online and choose which branch you'll pick them up at or or call a librarian at that branch.


We'll let you know when your items are ready (by text or email)


Then, head on over to that JCPL Branch. Pull in to the designated JCPL-TO-GO parking space and call the number on the sign.


A staff member will bring your selections to your car and you'll be on your way!