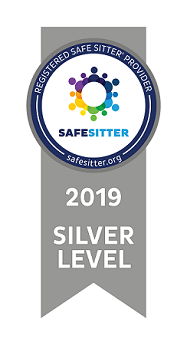 Johnson County Public Library is pleased to offer Safe Sitter training to our patrons. Johnson County Public Library taught 100 students last year and is a 2019 Silver Level Safe Sitter® Provider.
What is Safe Sitter?
Safe Sitter® prepares students in grades 6-8 to be safe when they're home alone, watching younger siblings, or babysitting.
Students learn life-saving skills such as how to rescue someone who's choking, and helpful information like what to do if there's severe weather. The lessons are filled with fun activities and role-playing exercises. Students even get to use CPR manikins to practice CPR and choking rescue!
Who can attend Safe Sitter trainings?
JCPL patrons between the ages of 11-16 years old may register and attend a Safe Sitter training, with the signed approval of their parent or guardian.
What is taught at Safe Sitter trainings?
The following topics are covered at Safe Sitter trainings:
Safety Skills: Students learn how to prevent unsafe situations and what to do when faced with dangers such as power failures or weather emergencies.

Child Care Skills: Students learn tips to manage behavior that will help them stay in control of themselves and the children in their care. Students also learn the ages and stages of child development, as well as practice diapering.

First Aid & Rescue Skills: Learning skills such as choking rescue and CPR is often students' favorite part of the class. Students also learn a system to help them assess and respond to injuries and illnesses.

Life & Business Skills: The ability to screen jobs, discuss fees, and greet employers will set students up for success now and in the future. Students practice these skills through various role plays.

How do I sign up?
Patrons between the ages of 11 and 16 can register for a Safe Sitter training. See below for a calendar of upcoming trainings and registration dates.
In order to register, please fill out the Registration Form and Student Contract. You can download and print the forms here, or pick them up at any JCPL branch. Completed forms may be emailed to Keeley Waters kwaters@jcplin.org or returned to any JCPL branch beginning 30 days before the training session. Your registration is not complete until the forms are returned. If you return the forms after the class has filled, you will be placed on the waiting list.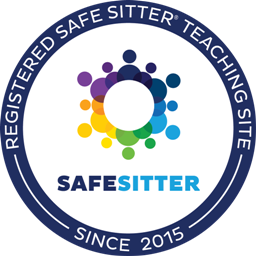 How much does it cost?
There is a $25.00 materials fee for Safe Sitter trainings, payable by cash or check, due on the day of the class. Make checks payable to JCPL.
Upcoming Safe Sitter Trainings at JCPL
Safe Sitter Video Tutorials

Welcome to the Babysitter Boss, a series that tells you what you need to know about babysitting.

Looking for additional sessions?